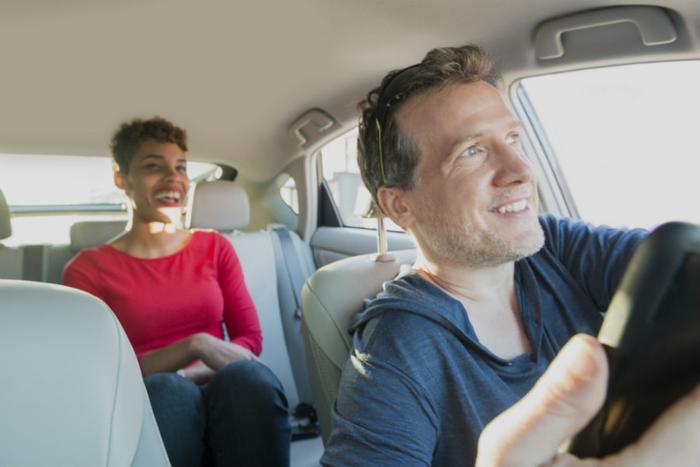 In its recently updated Community Guidelines, Uber has added minimum average star rating requirements for riders in New Zealand and Australia.
The ride-hailing company says the new updates, which are set to take effect on September 19, are being introduced with the goal of "fostering an environment of mutual respect" between drivers and passengers.
"This is important because when driver-partners use Uber they do more than simply drive: they're sharing their own car, their space, their time and a slice of who they are with passengers," Uber said in a blog post announcing the update.
Last year, Uber started allowing passengers to check their rating from within the app. However, it didn't say at the time what would happen if a rider's rating dipped below a certain threshold. Previously, riders with low ratings have faced difficulties such as not getting picked up by drivers after booking a ride.
Now, the company says riders who fall below a minimum average rating will lose access to the Uber app after several alerts have been provided. The ban will also apply to Uber Eats, the company's food delivery app.
Four-star requirements
Once a passenger's rating drops below the minimum of 4 stars, their account may be removed if they don't change their behavior after several notifications. Those facing a potential ban will be sent tips and receive reminders of what not to do inside an Uber vehicle.
Riders who end up being banned for failing to improve their rating can reactivate their account after completing a "short educational exercise."
Uber drivers can give passengers a low rating for a number of reasons, including not showing a basic level of common courtesy, drinking alcohol inside the vehicle, damaging or dirtying their vehicle, or pressuring them to drive unsafely.
In its updated guidelines, Uber gives tips for maintaining a good rating. For example, riders can be sure to clean up after themselves and not slam the door.
"Australia/NZ is the second country globally to roll this out, and we think it's an important update to help ensure every Uber journey is enjoyable and comfortable for both riders and driver-partners," Uber told Mashable.