---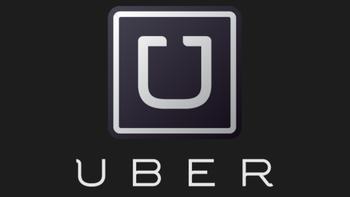 Punctuality is a virtue, at least Uber thinks so. Another way of putting it is "time is money."
Since the middle of last month, Uber has been trying out a new policy in a handful of markets. If you summon an Uber ride and keep the driver waiting for longer than two minutes, there will be an extra charge on your bill.
"When a driver arrives promptly, we think it's only fair that they're compensated for their time," Uber writes in the company blog. "So we're testing something new: paying drivers for wait times that exceed two minutes."
Uber says users should only request a ride when they are ready to go. While the company says it understands that last minute issues can slow someone down, it says it's only fair to compensate the driver when it happens.
Cancellation policy
There will also be a price to pay for a short-notice cancellation.
"Whether it's lost keys, a change of plans, or a driver further away than anticipated, we know there are times when you need to cancel a trip," the company said. "But it can be a headache for drivers who are already on their way."
So Uber is asking riders to cancel trips within two minutes after being matched with a driver. Cancelling after the grace period may incur a fee, the size of which will depend on the city. That replaces the previous five-minute cancellation policy.
The move comes as Uber has faced a bit of tension with some of its drivers. For example, Uber drivers in New York have formed an association to give them added leverage in dealing with the company.
Fortune reports that Uber's recent settlements with drivers in California and Massachusetts, squaring a squabble over expenses, allows those drivers to organize into associations that can present grievances to the company.
One driver's experience
Uber drivers, after all, are independent contractors in business for themselves. One of them, Bob, of Parker, Colo., said he tried driving for Uber as an experiment, working a total of 70 hours over one month.
"I made $1,076.82 before taxes and my operating costs were $900, giving me a net total of $176.82 for 70 hours of work," Bob wrote in a ConsumerAffairs post.
If Bob, and other Uber drivers like him, are feeling that kind of frustration, Uber may be looking for ways to make them happier.
For now, Uber it is experimenting with its pay-for-delay policy in four markets – Dallas, New Jersey, New York, and Phoenix. If it makes drivers happier, look for it to expand more broadly, the company says.
---