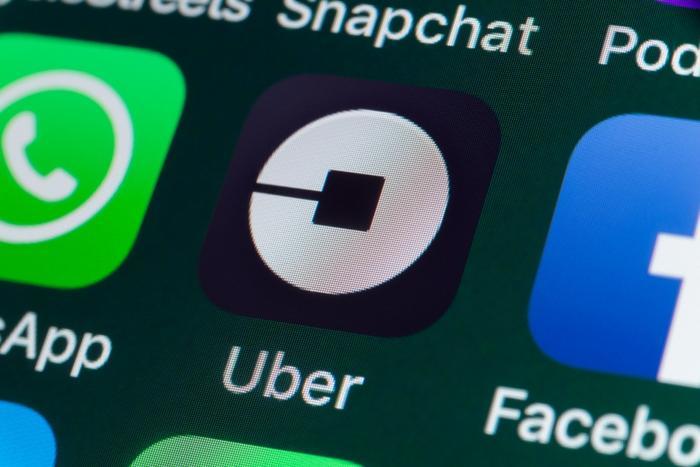 Two weeks after Lyft made its stock market debut, Uber released its initial public offering filing. The company said in the document released Thursday that it makes 14 million trips daily, has made 10 billion trips in total, and has paid out $78 billion total to drivers since first launching in 2009.  
CEO Dara Khosrowshahi said that despite the fact that the company has generated $11 billion in annual revenue, it's just getting started.  
"Uber accounts for less than 1% of all miles driven globally," he wrote in an accompanying letter to investors. "We are still barely scratching the surface when it comes to huge industries like food and logistics and how the future of urban mobility will reshape cities for the better."
Never profitable?
In less positive news, Uber revealed in the filing that it has incurred "significant" losses since its inception. The firm said it lost $1.8 billion in 2018 and $4 billion in 2017.
The ride-hailing giant admitted that it may never be profitable, as its potential to turn a profit is being hampered by factors including cutting prices for passengers, spending to recruit drivers, and investing in businesses such as food delivery and scooters.
"We expect our operating expenses to increase significantly in the foreseeable future, and we may not achieve profitability," Uber said candidly. Khosrowshahi said the company's future will be shaped by worthwhile investments.
"We will not shy away from making short-term financial sacrifices where we see clear long-term benefits," he said in the letter.
Analysts say Uber could see a valuation of about $100 billion, which would likely make it the biggest IPO of 2019. Several other big companies are expected to go public, including Pinterest, Slack, and Postmates.
Uber is expected to provide a price range for its shares later this month. Its shares are set to begin trading next month under the "UBER" ticker symbol.