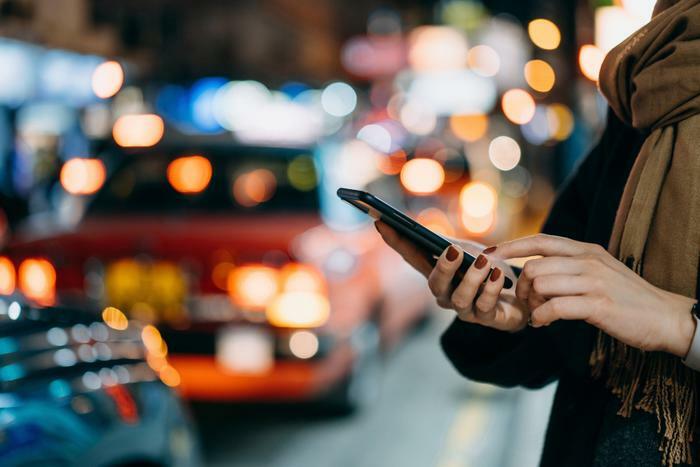 Consumers are apparently becoming more comfortable with ride-sharing. Uber Technologies, an industry leader in that service niche, says it doesn't have enough drivers to make up for the surge in ride requests it's receiving. Only a year ago, the pandemic had a sizable negative impact on sharing economy services because of social distancing measures that made people less inclined to share a ride with someone else.
In its latest filing with the Securities and Exchange Commission (SEC), Uber announced that total company bookings reached the highest monthly level ever in March 2021. The new high water mark could mean as much as $30 billion in annual bookings. 
The company's Delivery business -- represented by UberEats and Uber Connect -- crossed another all-time threshold and is headed toward an estimated annual gross of $52 billion in March, growing more than 150 percent from March 2020 to March 2021.  
"As vaccination rates increase in the United States, we are observing that consumer demand for Mobility is recovering faster than driver availability, and consumer demand for Delivery continues to exceed courier availability," Uber said in the filing.
More drivers are needed
On April 7, Uber announced that it is increasing investments in driver incentives to improve driver availability in the short-term. Its $250 million driver stimulus plan is designed to not only enhance earnings for its current fleet of drivers, but bring back drivers who pulled back on their availability during the COVID-19 pandemic. The company also hopes to attract new drivers to meet increased demand. 
"We want drivers to take advantage of higher earnings now because this is likely a temporary situation. As the recovery continues, we expect more drivers will be hitting the road, which means that over time earnings will come back to pre-Covid levels," the company said last week.
The money's pretty good, too. Uber reports that drivers in Philadelphia are earning $31.03 an hour, on average. In Chicago, the hourly earnings per driver are at $28.73. In Austin, Miami, and Phoenix, Uber drivers are taking in around $26 an hour. 
The company noted that those figures represent median hourly earnings, after Uber's service fee, for all time on the Uber app (not just engaged time) for drivers spending 20 hours online per week. 
New fund gives rides to vaccination sites
The post-pandemic world got even rosier on Monday when it was announced that Uber, PayPal, and Walgreens are launching an $11 million Vaccine Access Fund -- thanks in great part to a notion recently floated by the White House.
When the Biden administration called on corporations to join in the effort to fight the pandemic and promote the use of vaccines, Uber, PayPal, and Walgreens were listening and came together to create the fund. The Vaccine Access Fund got an $11 million infusion to kickstart the fund for rides to vaccination sites. Consumers can also support the program by donating on PayPal, through the Uber app, or on the UberEats app. 
What happens to the donations when rides to vaccine sites aren't needed anymore? "Any remaining funds will be used to advance health equity in underserved communities including helping to provide rides to medical appointments," Uber said in a statement.