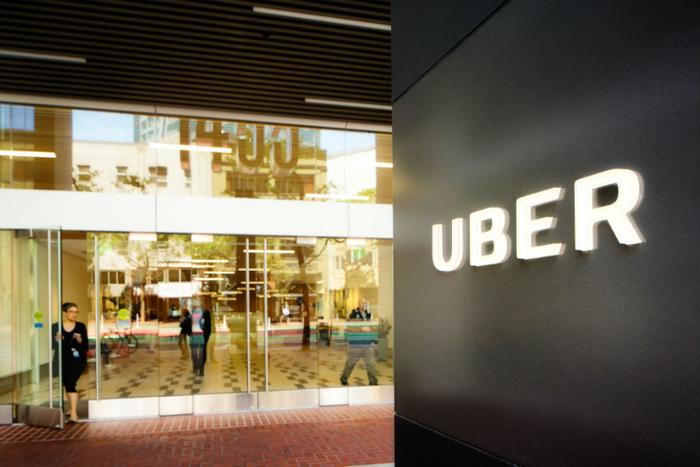 Uber announced on Thursday that it's "getting serious" about passenger safety. It's not only amping up background checks on drivers, but its new app update also includes add-ons that give riders an instant connection to 911 help and automatically shares trip details with friends and family.
"Every day, our technology puts millions of people together in cars in cities around the world," said Dara Khosrowshahi, Uber's CEO. "Helping keep people safe is a huge responsibility, and one we do not take lightly."
The rideshare firm can use all the good ink it can get. While this week has been a good one for Uber thanks to the announcement that it's adding public transportation, car rental, and bikes to its mobile app, it still has a lot of bad ink to erase.
Over the last three years, the company was raked over the coals for its drivers cancelling rides at the last minute, suffered through a "delete Uber" campaign, and less than a year ago it encountered complaints at the Federal Trade Commission (FTC) that charged executives with taking pride in being a "disruptive" business.
"When it comes to safety, Uber is ready to move forward"
It may take a while to reach spic-and-span status, but the company's new consumer-facing add-ins have all the signs of wanting to get things right. Khosrowshahi doubled-down on that commitment, too.
"Technology can make travel safer than ever before. And while there's been a lot of progress, we're committed to doing more. When it comes to safety, Uber is ready to move forward," Khosrowshahi said.
The first moves Uber is taking toward owning that promise include three new app features:
Safety Center. The app will have a dedicated place where riders can access key safety information, driver screening processes, insurance protections, and community guidelines.
Trusted Contacts. Riders will have the option of designating friends and family members as Trusted Contacts. Users will be prompted to share trip details with them during every ride.
911 Assistance. If a passenger faces an emergency situation, all they have to do is tap the new emergency button, which will connect them directly with 911. This feature will show the rider's real-time location both on a map and as an address so it can be shared with the 911 operator.
Improved driver screening process
Uber's most important move might be in a much-improved driver screening process. Going forward, the company will tighten up its screening process in two ways:  
Annual re-runs. Previously, Uber conducted background check re-runs in jurisdictions, but only where required. Now, it will re-run criminal and motor vehicle checks each year, regardless of whether there is a legal obligation to do so.
New offense notifications. Using data sources that cover most new criminal offenses, Uber will be notified when a driver is involved and leverage this information to help continuously enforce our screening standards.