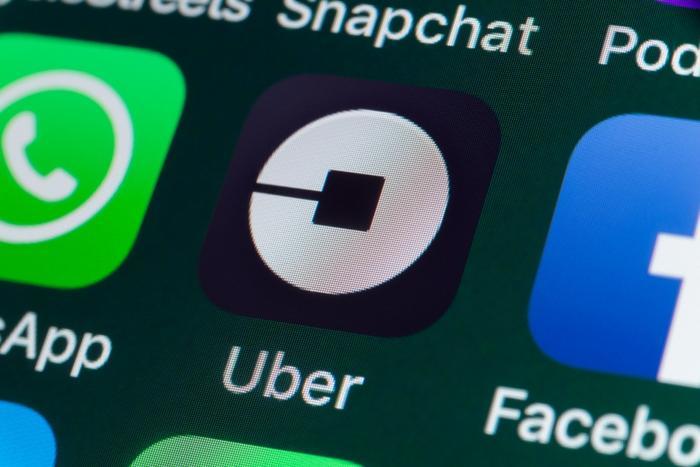 Uber is set to begin trading its shares on the New York Stock Exchange on Friday under the "UBER" ticker symbol. On Thursday, the company priced its IPO at $45 per share, at the lower end of its planned price range of $44 and $50 per share.
The ride-hailing giant previously believed it could see a valuation of $100 billion, but Thursday's pricing gives it a valuation of $82.4 billion on a fully diluted basis.
Earlier this year, Uber reported an adjusted loss of nearly $2 billion for 2018. The company said it lost $1.1 billion in the first three months of this year alone and admitted that it might not be able to turn a profit in the near term despite revenue growth.
"We have incurred significant losses since inception, including in the United States and other major markets," the company said in its IPO prospectus. "We expect our operating expenses to increase significantly in the foreseeable future, and we may not achieve profitability."
Chief Executive Dara Khosrowshahi said Uber's potential to turn a profit is being hampered by factors that include cutting prices for passengers, spending to recruit drivers, and investing in new service offerings.
Khosrowshahi sought to assure investors that the company's future will be shaped by worthwhile investments as it continues to expand beyond ride-hailing. Since its inception in 2009, Uber has evolved from offering on-demand transportation to offering food delivery, electronic bike and scooter rentals, and freight shipments.
PayPal, SoftBank, Toyota, and Denso Corp. have all agreed to invest in Uber's expansion efforts, which may help offset some of its losses.
Dispute with drivers
In the run-up to the company's IPO, tens of thousands of unhappy Uber drivers staged protests in major cities demanding a change in their employment status and wage increases.
Just one day before its stock market debut, Uber announced that it had reached a settlement with "a large majority" of 60,000 drivers who filed, or said they planned to file, arbitration demands. However, Uber said it continues to believe that its drivers are considered independent contractors because they are able to work when they choose, as well as work for competitors.
The company said reclassifying drivers would require it to "fundamentally change our business model," which might have a negative impact on its financial condition. Drivers, meanwhile, have complained that they are unable to earn a living wage under current conditions.