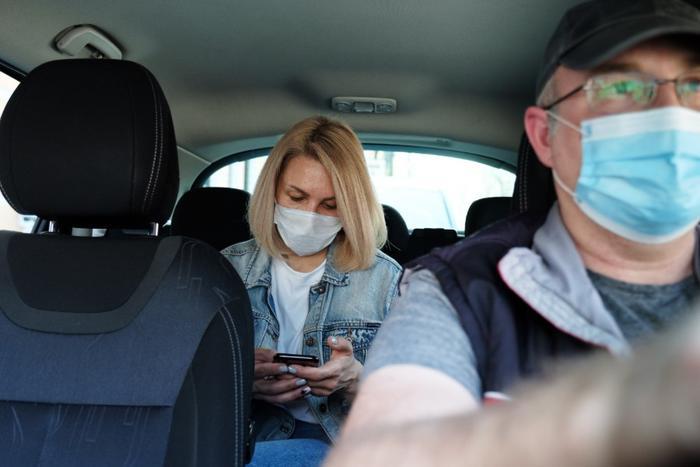 Uber Chief Executive Dara Khosrowshahi announced during a conference call on Wednesday that, starting Monday, all drivers and riders must wear face masks to mitigate the spread of COVID-19. 
The ride-hailing company will also take several other measures to alleviate consumer concern about the possibility of exposure to the illness, including requiring drivers to have to take a photo of themselves with their mask on before they begin driving and confirming that they aren't experiencing any COVID-19 symptoms.
Drivers will also have to prove that they sufficiently sanitized their vehicle and agree to drive with their windows down. Khosrowshahi noted on the call that Uber has allocated $50 million for masks and sanitation products for its drivers.
"As countries reopen, Uber is focused on safety and proceeding with caution. Today, we continue to ask riders to stay home if they can, while shipping safety supplies to drivers who are providing essential trips. At the same time, our teams are preparing for the next phase of recovery, where we will all have a role to play," said Uber's head of safety communications Andrew Hasbun in a statement to CNN Business.
Virus prevention measures
Starting Monday, May 18, Uber will also limit the number of passengers allowed in each vehicle to three. Additionally, passengers won't be allowed to ride in the front seat in order to ensure proper social distancing. 
"We do not want them to be in the front seat because we want them to be physically distanced as much as possible from the driver," Sachin Kansal, Uber's head of safety, said in a video conference with reporters. "We want all the members of that party to be sitting in the backseat." As for passengers crammed into the backseat, Kansal said, "These are people who are typically from the same household, so they're already living together."
Uber's business has been hit hard by the pandemic. Khosrowshahi said on the call that Uber drivers have seen their income drop by as much as 80 percent. The company announced this week that it would lay off 3,500 full-time employees.