---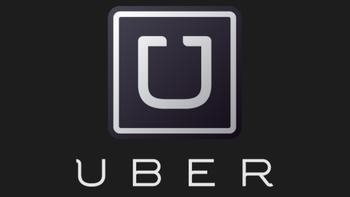 Gift cards are a pretty popular gift option amongst consumers, especially around the holidays. It's easy to tailor a gift card to a person's interests, and knowing the exact value can make budgeting your shopping pretty easy.
Now, friends and families will be able to buy gift cards for an ever-growing service that many Millennials have become reliant on – ride sharing. Last month, Lyft announced that it would be selling $20 gift cards at Starbucks locations as part of a deal with the franchise. Not to be outdone, Uber has now announced that it will be selling gift cards as well.
The company says that consumers will be able to find its gift cards at Walmart locations nationwide, and that plans to sell them at CVS and Target locations will come along in the future. Fans of the service can also buy the gift cards online here.
"Whether it's exploring a new city, a night out with friends, or simply a safe ride home, Uber is ready to help get the special people in your life where they want to go. And treating them to these experiences has never been easier with the introduction of the Uber gift card," said Uber product manager Drew Quinn.
In order to redeem a gift card, recipients will have to take the code on the card and enter it into their Uber app before they request a ride. The gift cards will be redeemable in all U.S. cities where Uber is available and the company has said that they will never expire.
While users will undoubtedly benefit from the new program, the company notes that the gift cards are only good specifically for the ride-sharing service. Consumers will not be able to use them, for example, on other services like Uber Eats or Uber Rush. For more information, visit Uber's site here.
---