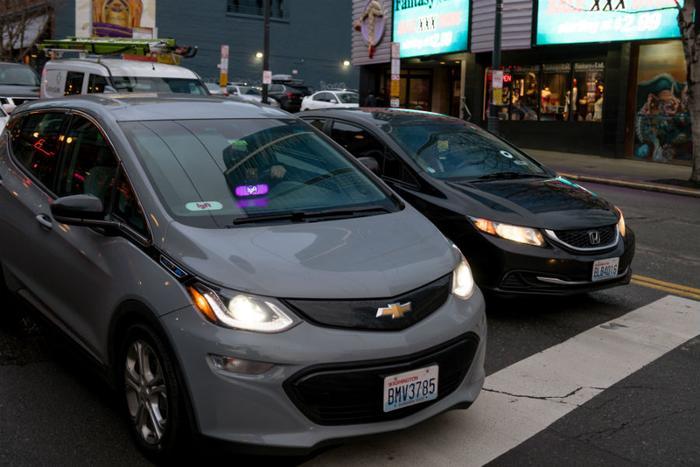 Food delivery service DoorDash and ride-hailing services Uber and Lyft have announced that they are temporarily halting service in certain U.S. cities in order to comply with government-imposed curfews. 
The killing of George Floyd in Minneapolis last Monday set off a wave of protests over the weekend, some of which turned violent. Stores and restaurants sustained damage, and in some cities, police used tear gas and rubber bullets against protestors.
At least 40 cities put curfews into effect in light of the events, and several large retail chains -- including CVS, Target, and Apple -- opted to shutter certain stores to protect employees and customers. 
Following local guidance
Lyft and Uber now say they will suspend operations in some cities to comply with local curfew orders. Uber and Lyft didn't provide a full list of cities that will be affected by the service suspension. Each firm said they are continuing to assess the situation. 
Uber said it suspended operations over the weekend during curfew hours in Minneapolis, Oakland, San Francisco, and Los Angeles. In other cities across the U.S., Uber was asked to continue providing services during curfew hours to help transport essential workers lacking other modes of transportation. 
"Our teams on the ground are working closely with each individual city to best support them based on their needs and the local situation," an Uber spokesperson said, adding that the list of affected cities could change. 
Similarly, DoorDash said it would be pausing service in cities with curfews in place, but it hasn't said which cities were affected. 
Uber CEO Dara Khosrowshahi tweeted Sunday that Uber intends to donate $1 million to the Equal Justice Initiative and Policing Equity "to support their important work in making criminal justice in America more just for all."
Lyft co-founders Logan Green and John Zimmer said Lyft would be "providing $500,000 in ride credit to national civil rights organizations who have been working to facilitate essential transportation and equitable access during the recent crises."