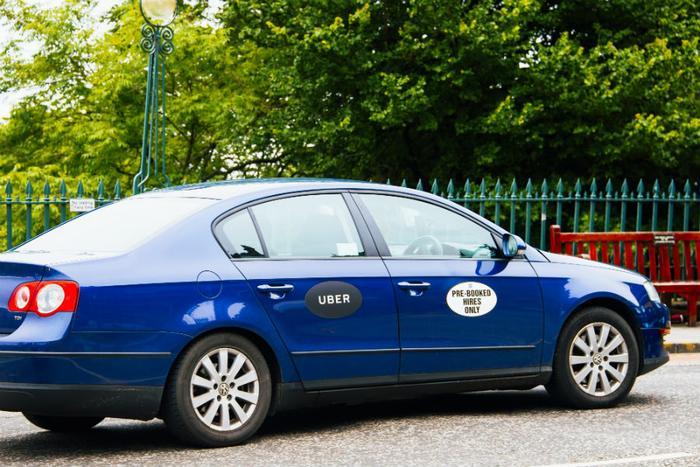 Uber's license to operate in London has been revoked by the city's transport regulator due to ongoing safety concerns. London officials concluded that Uber has demonstrated a "pattern of failures," which ultimately puts passenger safety at risk. 
The regulator initially suspended Uber's license in 2017, citing concerns over the ride-hailing giant's safety practices. Over the past two years, Uber has been granted two temporary permits to continue operating in the city. The first was issued in 2018 by a judge and gave the company a 15-month license to operate; a second two-month permit was granted by Transport for London (TfL) in September. 
"Uber has made a number of positive changes and improvements to its culture, leadership and systems in the period since the Chief Magistrate granted it a licence in June 2018. This includes interacting with TfL in a transparent and productive manner," TfL said in a statement.
However, although Uber has taken several steps to mitigate some of its concerns, TfL said it still "does not have confidence that similar issues will not reoccur in the future" and concluded that the company is "not fit and proper at this time." 
Uber plans to appeal
As soon as the decision was announced, Uber said it intends to appeal. The company has 21 days to do so and can operate while its appeal is considered. 
"TfL's decision not to renew Uber's licence in London is extraordinary and wrong, and we will appeal," an Uber spokesperson said in a statement. "Over the last two months we have audited every driver in London and further strengthened our processes." 
"We have robust systems and checks in place to confirm the identity of drivers and will soon be introducing a new facial matching process, which we believe is a first in London taxi and private hire," the company added. 
Underscoring a host of changes Uber has made to correct its previous shortcomings, Uber CEO Dara Khosrowshahi said the TfL's decision was "just wrong." 
"We understand we're held to a high bar, as we should be. But this TfL decision is just wrong," Khosrowshahi tweeted. "Over the last two years we have fundamentally changed how we operate in London. We have come very far — and we will keep going, for the millions of drivers and riders who rely on us." 
Uber noted in a blog post that it recently introduced a Safety Toolkit with the aim of increasing passenger safety and has also introduced safety and privacy training for all UK-based employees. The company has also taken steps to improve the culture among its employees in the wake of the departure of its former CEO Travis Kalanick. 
The regulator said it "recognises the steps that Uber has put in place to prevent this type of activity." It said its main concern lies in the fact that "Uber's systems seem to have been comparatively easily manipulated."