---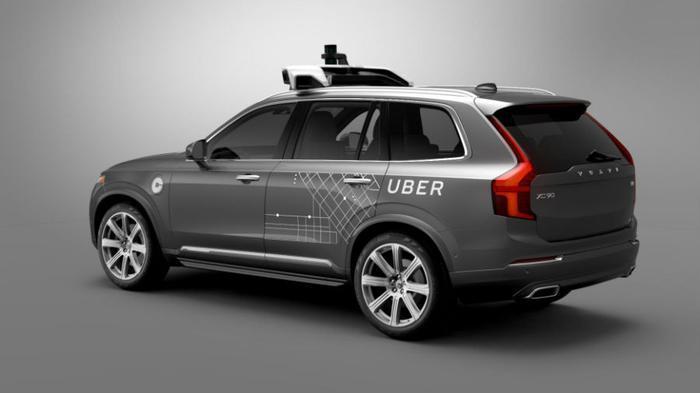 If you summon an Uber in Pittsburgh later this month, don't be surprised if the driver appears to be doing nothing. Uber is launching a fleet of self-driving Volvos -- complete with a human sitting in the driver's seat, just in case he's needed.
It's the result of a collaboration with Carnegie Mellon University, home to an ambitious robotics department. With the announcement, Uber is striking a blow at Google, which has been testing self-driving cars in California but has not yet put any of them into commercial service.
Rides in the self-driving Uber Volvos will be free initially. 
Tesla and Ford are also developing self-driving cars, but Uber and CMU appear to have pulled into the fast lane. 
Dozens of sensors
The Pittsburgh Uber fleet will consist of 100 Volvo XC90 SUVs outfitted with dozens of sensors that use cameras, lasers, radar, and GPS receivers. Only a handful have been delivered so far. Eventually, Uber hopes to remove the drivers from its vehicles.
Unlike Google, Tesla, and Ford, Uber has no plans to build its own cars, according to Uber CEO Travis Kalanick. It is, however, collaborating with other manufacturers and says the deal with Volvo is not exclusive.
Besides working with other passenger cars, Uber also has its eye on the freight market, according to a Bloomberg report. It's working with a company called Otto, which has developed software that enables big-rig trucks to operate autonomously. While Uber isn't thought to be interested in over-the-road trucking, it does reportedly have its eye on local deliveries of meals and other merchandise.
Likewise, Volvo plans to use what it learns from the project to speed development of its own self-driving cars.
"This alliance places Volvo at the heart of the current technological revolution in the automotive industry," said Håkan Samuelsson, president and chief executive of Volvo Cars
Not everyone is thrilled with the pace of development. Safety advocates say that public highways shouldn't be used as proving grounds, and federal regulators are looking into a Tesla crash in Florida that killed the driver.
---