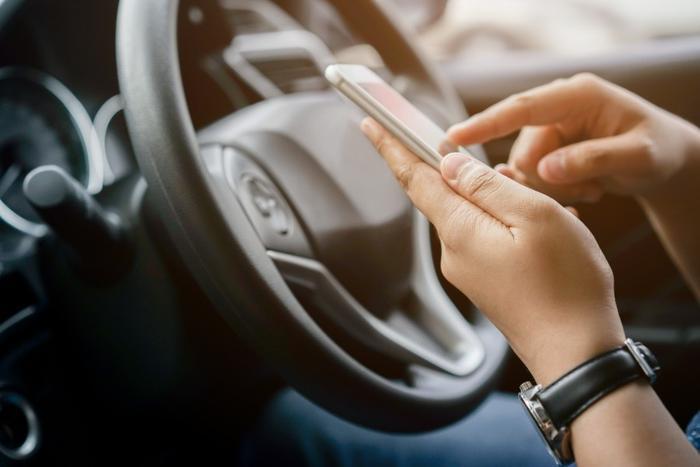 With consumers being encouraged to stay at home to slow the spread of the coronavirus, ride-hailing drivers are seeing a dramatic drop in ride requests. To support drivers during the outbreak, Uber has launched a new tool with the aim of helping drivers find other jobs. 
The company announced Monday that its new Work Hub tool will help facilitate connections between Uber drivers and work opportunities on Uber's other platforms, such as Uber Eats, Uber Works, and Uber Freight. 
"The most important thing we can do right now is support drivers," said Uber CEO Dara Khosrowshahi on the Work Hub homepage. "They're doing essential work to keep our communities moving as we fight this virus, but with fewer trips happening they need more ways to earn. With the Work Hub, we hope drivers can find more work opportunities, whether that's with another of Uber's businesses, or at another company."
Uber said it will soon help drivers find work at places outside of the Uber ecosystem, such as Target's delivery service Shipt, CareGuide, and Domino's. 
"We're also including links to job postings for other companies," Uber said. "We'll continue to add new partnerships and listings to the Work Hub as we find more opportunities for you." 
The tool is now available in the U.S. and can be found in the Uber Driver app. 
Supporting drivers during the crisis
Uber drivers have been hit hard by the coronavirus pandemic and have seen their income drop by as much as 80 percent, according to Reuters. 
The ride-hailing giant has taken measures to support drivers during this time, including offering 14 days of financial assistance to drivers diagnosed with COVID-19 and calling on lawmakers to allow its workers to receive federal stimulus money. 
In a letter to President Trump, Khosrowshahi lobbied for financial support for Uber's 1.3 million American workers. 
"My goal in writing to you is not to ask for a bailout for Uber, but rather for support for independent workers and, once we move past the immediate crisis, the opportunity to legally provide them with a real safety net going forward," Khosrowshahi said in the letter.