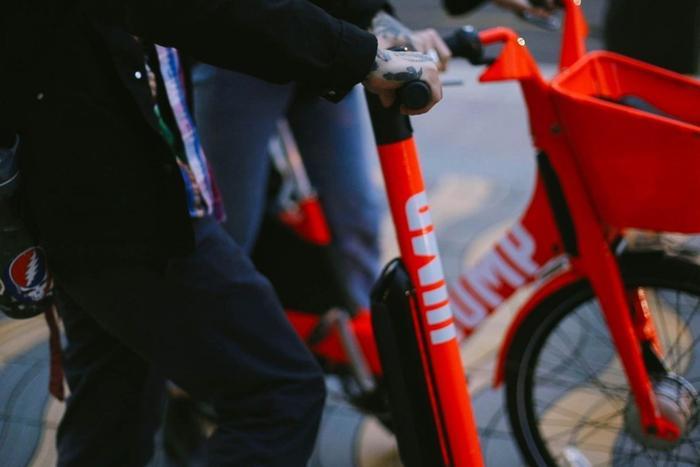 If the image of an uncoordinated man in a business suit zipping by on an electric scooter has started to give you anxiety, prepare for a future where the scooter zips by with no person on it at all.
Uber is reportedly planning to test its self-driving technology on scooters and bikes. The news comes courtesy of Chris Anderson, the CEO of a robotics engineering firm.
Anderson tweeted from a robotics conference this weekend that Uber announced plans to merge self-driving technology with microbility.
Uber last year acquired e-scooter and e-bike company Jump, the division that its new Microbility Robotics team would work under. Uber has already begun hiring for the team, the Telegraph newspaper is reporting.
According to Anderson, the purpose of adding autonomy to scooters and bikes would be to allow the devices to drive themselves to charging stations "or better locations."