---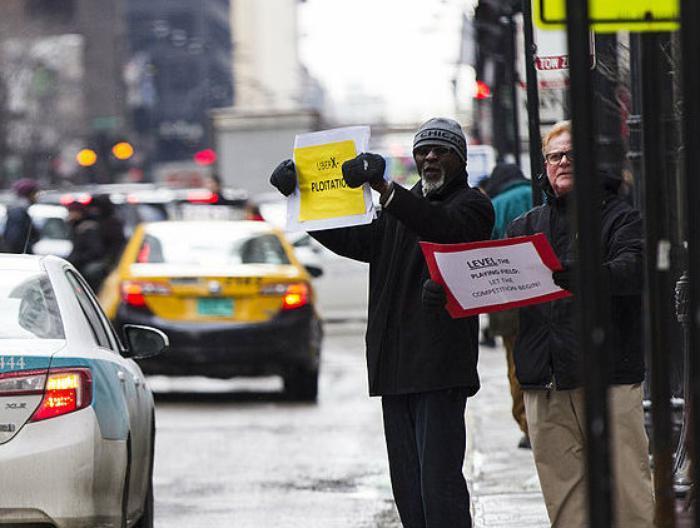 As the world becomes more dependent on the Internet and digitalization, many consumers are left worrying about maintaining their privacy; over the past couple of years, consumers have witnessed a worrisome number of data breaches and invasions of privacy across many different industries.
Now it seems that one company is paying for its transgressions. Uber, one of the leading ride-sharing services across the U.S., has settled with the New York Attorney General's office to pay a $20,000 penalty for a data breach they suffered in 2014. The company has also pledged to do more to protect consumer privacy after public outrage connected to its "God View" tracking system.
"God View" tracking
Investigations into Uber began in September of 2014 when New York Attorney General Eric Schneiderman learned that executives within the company had access to consumer location data. The information was displayed as an aerial view of cars driving around various cities and was internally dubbed as "God View."
Though the use of location services is typical on many apps, consumers became outraged at reports that Uber employees and executives were freely sharing this information with third parties. In two separate instances, consumers received confirmation that their location data was being used for non-business purposes.
In a blog post, Peter Sims recounted how he received text messages from someone attending an Uber launch party in another city. Apparently, Sims and others were being tracked and shown to party guests in real time. Many would consider these actions well outside of business purposes, including Schneiderman.
"We are committed to protecting the privacy of consumers and customers of any product in New York State, as well as that of employees of any company operating here," said Schneiderman. "I strongly encourage all technology companies to regularly review and amend their own policies and procedures to better protect their customers' and employees' private information."
Legal battles
Although unrelated, the company's $20,000 settlement does not address the "God View" topic. This lawsuit originated in San Francisco and covers a 2014 data breach. It led to the improper disclosure of drivers' names and license numbers.
Additionally, Uber is facing another class action lawsuit by their drivers who wish to be treated as employees instead of independent contractors. One version of the case was expanded to include 100,000 drivers in the San Francisco area this past month.
---