---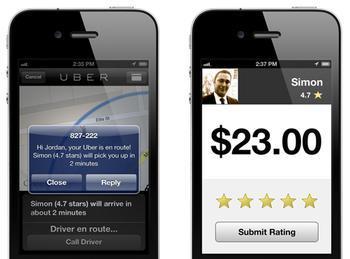 Uber is sort of the Airbnb of the taxi and limousine business. It's basically an app that lets you order a ride via your smartphone. In theory, you punch in your location and a car comes zipping along in no time to pick you up. You can choose from an economy car, a regular taxi, a "black car" or several other categories, with pricing to match.
And, just like Airbnb, Uber conveniently overlooks all kinds of local regulations that cover its more traditional competitors. But after several years of rapid growth, Uber is now beginning to run into the problems that accompany fielding thousands of cars in more than 60 big cities.
What kind of problems? Well, running over pedestrians for starters. A wrongful death suit is expected to be filed today in San Francisco, where an Uber driver hit a family in a crosswalk, killing a 6-year-old girl. Uber, of course, says the drivers are free lancers and disclaims any responsibility.
The San Francisco Cab Drivers Association is using the incident to demand tighter regulation of Uber, saying it unfairly competes with better-insured taxis.
Price-gouging?
Then there's pricing. Uber's prices vary with demand. When lots of people want rides, the price goes up. This annoys passengers and also irks some drivers, who say it sometimes cuts into demand. In East Coast cities, fares were raised during the recent snow storms, sparking complaints of price-gouging.
Drivers sued Uber last August, saying the company told consumers that tips were covered in the fare but then failed to reimburse them. The case is making its way through the courts.
Then there's the little matter of insurance. Most insurance policies specify that they cover you and your car only for personal, non-commercial use. If you are carrying passengers or freight -- operating a for-hire service -- your policy may not be valid.
The same applies to driver's licenses and state vehicle registration. In most states, you need a commercial driver's license to carry passengers for hire -- and also a commercial license plate.
Uber says it helps its drivers comply with local laws but, significantly, compares itself to eBay, saying it only brings passengers and drivers together and isn't responsible for happens after that.
That's an argument that is not finding much traction, however, as local and state regulators begin to take notice of Uber and its competitors and they're not showing a lot of sympathy so far.
"Matter of public safety"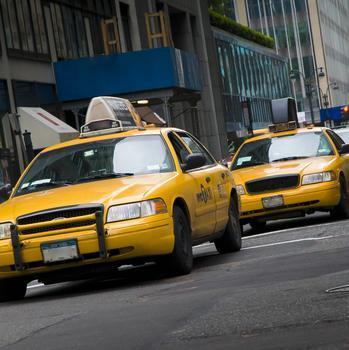 The California Public Utilities Commission has had its eye on Uber and simlar companies for several years and recently ruled that Uber is a transportation company and thus subject to regulation, though it has so far applied standards that are more lenient than those applied to traditional taxis. Uber says it will appeal.
"This is a matter of public safety," said Brigadier General Jack Hagan, Director of the CPUC's Consumer Protection and Safety Division in a statement issued after the commission fined Uber and two of its competitor $20,000 each in November 2012. "If something happens to a passenger while in transport with Lyft, SideCar, or Uber, it is the responsibility of the CPUC to have done everything in its power to ensure that the company was operating safely according to state law.
"That means that the company has insurance to cover an accident and that its employees are protected and are suitable drivers. I look forward to working with these companies to bring them into compliance with our safety laws."
Could be, but cities that don't yet have Uber-style transit are feeling left out. A move to bring Uber into Miami was blocked by political maneuving on the Dade County Commission, to the chagrin of Mayor Carlos Gimenez, an Uber proponent who has been trying to market the county as a high-tech innovation hub. He called the delay "an embarrassment to the city."
"We're trying to position ourselves as technology leaders and entrepreneurs," he told the Miami Herald. "If it doesn't go through, it's a black eye on Miami-Dade County."
---