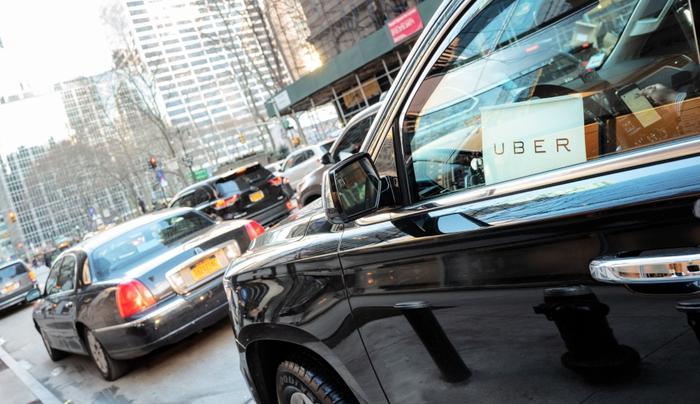 Uber announced Tuesday that it's giving even more passengers the option to request a ride that doesn't involve any conversation between themselves and the driver.
In a blog post, the ride-hailing giant said its Uber Comfort tier has officially launched in over 40 markets in the U.S., as well as Ottawa. Users who select a Comfort trip from the company's list of options will enjoy the presence of new features intended to make their ride more comfortable. 
The new tier costs between 20 and 40 percent more per fare, but the extra cost gets riders access to features that include mid-size cars, extra legroom, and the option to request their optimal temperature. Passengers can also request to have a conversation-free ride. 
Uber's "Quiet mode" -- which launched in May and lets passengers choose "Quiet preferred" or "happy to chat" prior to pickup -- was previously only offered as an option on the company's premium ride services.
Expanding comfort features
"Uber Comfort was built for riders who are constantly on the go and want a little extra comfort," Uber said. "We've all been there: you need a little quiet time, prefer to stretch your legs, or simply like an extra comfortable ride out to dinner when friends are in town." 
Uber drivers who are permitted to accept Uber Comfort ride requests must have at least a 4.85-star average rating and a vehicle that is under five years old. 
Uber's rival Lyft offers a few options similar to those found on Uber's Comfort tier, including more legroom in its "Lyft Lux" rides. However, Lyft doesn't currently offer an option to request a quiet ride. 
Uber Comfort is now available in Atlanta, Austin, Baltimore, Boston, Charleston, Charlotte, Chicago, Connecticut, Dallas, Fresno, Hampton Roads, Houston, Honolulu, Indianapolis, Kansas City, Las Vegas, Los Angeles, Madison, Memphis, Milwaukee, Nashville, New Jersey, New Orleans, Omaha, Orange County, Ottawa, Palm Springs, Phoenix, Pittsburgh, Portland, Raleigh-Durham, Rhode Island, Richmond, Sacramento, Salt Lake City, San Antonio, San Diego, San Francisco, Seattle, St. Louis, Tampa Bay, Tucson, Wichita, and Washington D.C.