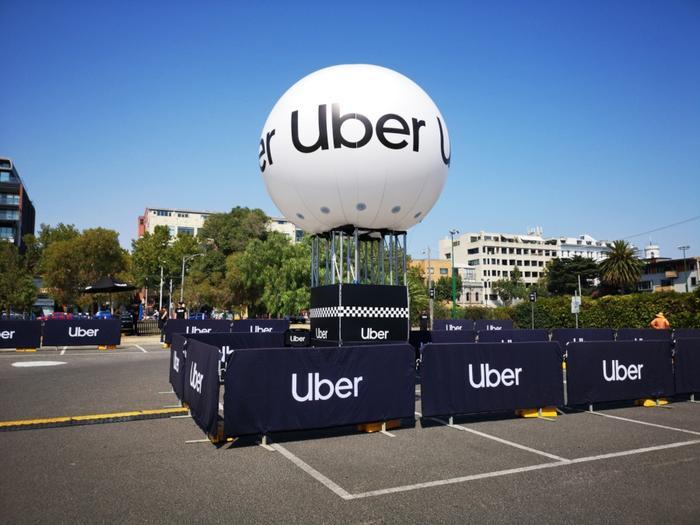 With Uber going public, many people who hold stock in the company could become overnight millionaires. But most Uber drivers will not be among them.
Consumers trying to hail a ride today may find it a little harder to do as hundreds of Uber drivers in a number of U.S. cities plan to log off the app, in effect staging a strike to protest what they see as inadequate compensation.
The protesting drivers are also urging consumers who are accustomed to using Uber and other ride-sharing services to find other forms of transportation, at least for a day, to send a message to the company.
Rideshare drivers in Los Angeles are spearheading the move for what they call "a fair, dignified, and sustainable ride-sharing industry." The LA drivers are asking for pay, based on mileage and minutes, for the trip to pick up a passenger.
The group also wants an hourly minimum wage that matches New York City's $27.86 before expenses. The drivers also want a gas price surcharge included in the fare.
Taxi drivers lending their support
The New York Taxi Workers Alliance (NYTWA), which has accused Uber of driving taxi drivers out of business, is none-the-less supporting Uber and Lyft drivers.
"Wall Street investors are telling Uber and Lyft to cut down on driver income, stop incentives, and go faster to Driverless Cars, [and] Uber and Lyft wrote in their S1 filings that they think they pay drivers too much already," NYTWA Executive Director Bhairavi Desai said in a statement. "With the IPO, Uber's corporate owners are set to make billions, all while drivers are left in poverty and go bankrupt."
Uber is set to go public with a stock price of between $44 and $50, lower than previously announced but still richer than many analysts think is justified.
Uber sees rising costs
Both Uber and competitor Lyft have yet to turn a profit. In a filing, Uber disclosed that it might not be able to turn a profit in the near term.  
"We have incurred significant losses since inception, including in the United States and other major markets," the company said. "We expect our operating expenses to increase significantly in the foreseeable future, and we may not achieve profitability."
Uber's drivers, meanwhile, are getting some support from at least one presidential hopeful. Sen. Bernie Sanders (I-Vt.), who is seeking the Democratic Presidential nomination, tweeted his support. He noted that Uber rewarded its CEO with $50 million last year, so he says the company should be able to increase pay for its drivers.
"People who work for multibillion-dollar companies should not have to work 70 or 80 hours a week to get by," Sanders wrote. "I stand with the Uber and Lyft drivers going on strike on May 8."