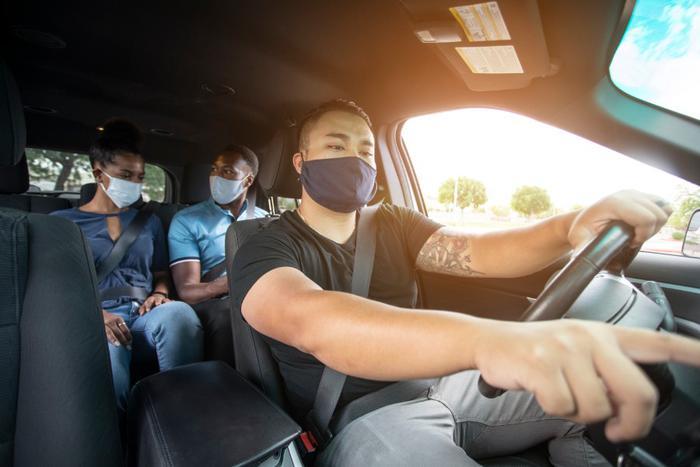 In an op-ed published Monday in the New York Times, Uber CEO Dara Khosrowshahi described a possible "third way" to classify gig workers. 
As lawmakers push to have ride-hailing drivers reclassified as employees, Khosrowshahi has argued that drivers are appropriately classified as independent contractors. In the op-ed, he detailed a proposal that he previously discussed with President Trump before the CARES Act was signed. 
Khosrowshahi said he thinks Trump and Congress should update labor laws to preserve the flexibility of contract work while extending certain protections to these workers. 
Combining flexibility and benefits
The Uber executive is currently fighting a lawsuit from California Attorney General Xavier Becerra which claims that Uber is withholding crucial benefits from its workers by classifying them as contractors rather than employees. The lawsuit alleges that Uber is breaking the state's new law. 
But Khosrowshahi is refuting the claim that workers are unfairly classified as contractors and argues that drivers should be given an option that combines flexibility and benefits.
"Our current employment system is outdated and unfair," he wrote. "It forces every worker to choose between being an employee with more benefits but less flexibility, or an independent contractor with more flexibility but almost no safety net. Uber is ready, right now, to pay more to give drivers new benefits and protections. But America needs to change the status quo to protect all workers, not just one type of work." 
Benefits fund
He suggests that all gig companies be required to set up a benefits fund that can be used by workers for needs like paid time off or health insurance. The amount of money they could take out of the fund would depend on how many hours they've worked. 
"I'm proposing that gig economy companies be required to establish benefits funds which give workers cash that they can use for the benefits they want, like health insurance or paid time off. Independent workers in any state that passes this law could take money out for every hour of work they put in. All gig companies would be required to participate, so that workers can build up benefits even if they switch between apps," Khosrowshahi suggested. 
He also believes gig companies should offer medical and disability coverage to help workers if they get injured on the job. He says they currently can't offer these benefits "without risking their independent status under the law." 
"During this moment of crisis, I fundamentally believe platforms like Uber can fuel an economic recovery by quickly giving people flexible work to get back on their feet," Khosrowshahi wrote. "But this opportunity will be lost if we ignore the obvious lessons of the pandemic and fail to ensure independent workers have a stronger safety net."