---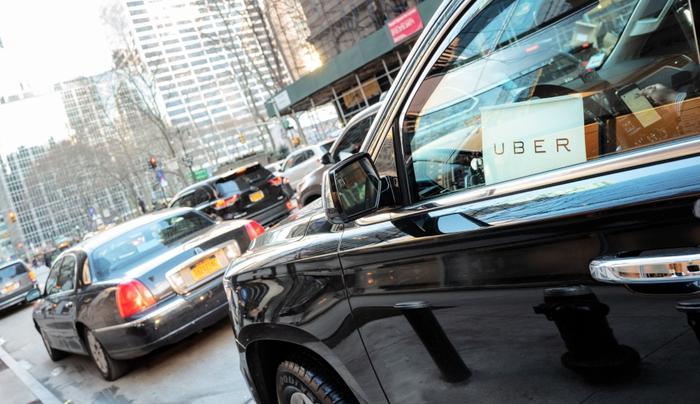 Uber has argued that it won't need to reclassify its drivers as employees under California's Assembly Bill 5 because it's technically a "technology platform for several different types of digital marketplaces."
As a "platform," the company argues that it won't be required to reclassify any drivers from independent contractors to employees.
"We continue to believe drivers are properly classified as independent, and because we'll continue to be responsive to what the vast majority of drivers tell us they want most — flexibility — drivers will not be automatically reclassified as employees, even after January of next year," the company said in a statement.
Tony West, Uber's chief legal official, said AB5 -- which is expected to go into effect on Jan. 1 after being signed by Governor Gavin Newsom -- "currently says nothing about rideshare drivers." 
"What AB5 does do is fairly straightforward: it inserts into the California labor code a new legal test that must be used when determining whether a worker is classified as an independent contractor or an employee," West said on a call with reporters. 
ABC test
West argued that Uber could pass the legal "ABC test" to determine if someone is an independent contractor. Under the test, a company must verify that the following are true: 
The worker is free from the control and direction of the hiring entity;

He or she works outside the usual course of the company's business;

The worker is engaged in an "independently established trade, occupation, or business of the same nature as the work performed."
West, who added that Uber is "no stranger to legal battles," said previous rulings have found that "drivers' work is outside the usual course of Uber's business."
Twitter users have taken issue with the official's remarks, noting that Uber CEO Dara Khosroshahi has said numerous times over the past few years that "drivers are at the heart of the Uber experience," "drivers are who make Uber what it is," and "we can never forget that drivers represent the heart of our service." 
"This is a good point by @Uber," wrote another Twitter user. "Just last week as my wife and I were leaving a bar, I turned to her and asked 'are you getting a technology platform for several different types of digital marketplaces' or should I?"
Thanks
Keep an eye on your inbox, the lastest consumer news is on it's way!
Unsubscribe easily whenever you want
---