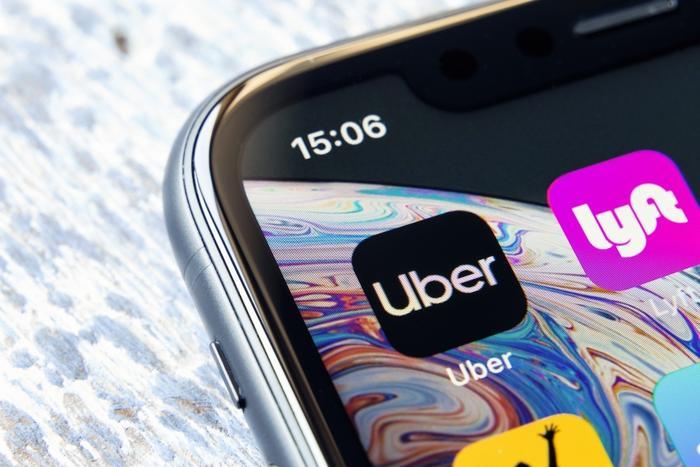 Uber and Lyft have been served with a lawsuit, claiming that both companies have misclassified their workers in violation of a new California state law.
In a lawsuit filed by California Attorney General Xavier Becerra and an alliance of California city attorneys from San Diego, San Francisco, and Los Angeles, the allegation relates to a four-month-old California "gig worker" law (California Assembly Bill 5 [AB5]). 
What got Uber and Lyft in hot water
Under the new law, companies must provide evidence of the following: 
Gig workers are at liberty to perform services without any control or direction of the company.

Gig workers are performing work tasks that are outside the normal course of the company's business activities.

Gig workers are occupied in an independently established trade, profession, or business that's of the same nature as that involved in the work performed.
"Enough is enough. California law makes it clear that Uber and Lyft drivers are employees. We allege Uber and Lyft defy this mandate, exploit their drivers, and unlawfully shift the costs of their responsibilities as employers to California's taxpayers," said Los Angeles City Attorney Mike Feuer in a statement. 
"As law enforcement leaders across the state, we're going to aggressively protect these hard-working drivers and fight to uphold California's worker classification laws."   
Uber and Lyft defend themselves
Civil penalties could reach hundreds of millions of dollars if the plaintiffs have their druthers. However, both Uber and Lyft are of the mind that what they're doing is lawful.
Before the new law went into effect, Uber's chief legal officer told CNN that the company believed that the new gig worker bill wouldn't necessitate it to reclassify its California-based drivers as employees. And, if that came to pass, both Uber and Lyft claimed in their 2019 IPO filings that reclassifying drivers as employees would dramatically revamp the way they do business.
An Uber spokesperson told CNN that it plans to "contest this action in court" and try its best to "raise the standard of independent work for drivers in California, including with guaranteed minimum earnings and new benefits."
A Lyft spokesperson told CNN Business that the company is "looking forward to working with the Attorney General and mayors across the state to bring all the benefits of California's innovation economy to as many workers as possible, especially during this time when the creation of good jobs with access to affordable healthcare and other benefits is more important than ever."
Uber and Lyft both lay off employees
The lawsuit couldn't come at a worse time for the rideshare leaders. Also on Tuesday, Uber disclosed in a Securities and Exchange Commission filing that it intends to lay off 3,700 full-time employees (not gig workers), or roughly 14 percent of its 26,900 employees, according to CNBC.
Last week, Lyft took the same route to try and gird itself against the economic hit it took from the pandemic, laying off close to 1,000 employees (about 17 percent).