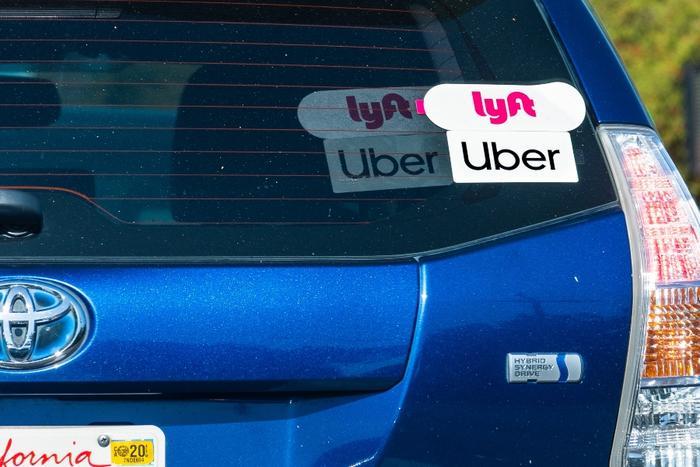 Earlier this week, a California judge ruled that Uber and Lyft must reclassify their workers as employees in order to comply with the state's new Gig Economy Law. Now, the companies say they might have to temporarily pull out of the state if efforts to appeal the ruling aren't successful. 
"If the court doesn't reconsider, then in California, it's hard to believe we'll be able to switch our model to full-time employment quickly," Uber CEO Dara Khosrowshai told MSNBC. 
He said the company might have to shut down in the state until at least November, when Proposition 22 -- an initiative supported by Uber, Lyft, and Doordash with $110 million in funding from gig companies -- is set to be voted on. Prop 22 would enable ride-sharing companies to continue classifying drivers as contractors. 
Against employee classification
Just a few days ago, Khosrowshahi wrote in an op-ed for the New York Times that drivers deserved more benefits under an employment classification that falls somewhere between contractor and employee. 
"Our current employment system is outdated and unfair. It forces every worker to choose between being an employee with more benefits but less flexibility, or an independent contractor with more flexibility but almost no safety net," he said. "Uber is ready, right now, to pay more to give drivers new benefits and protections."
Khosrowshahi advocated for what he called a "third way" to classify drivers that would give them some protections without compromising their flexibility. 
"I'm proposing that gig economy companies be required to establish benefits funds which give workers cash that they can use for the benefits they want, like health insurance or paid time off. Independent workers in any state that passes this law could take money out for every hour of work they put in. All gig companies would be required to participate, so that workers can build up benefits even if they switch between apps," the executive suggested. 
Ride-sharing service Lyft echoed its rival's sentiments, suggesting that California's new labor law may keep it from doing business. "If our efforts here are not successful it would force us to suspend operations in California," Lyft President John Zimmer said on an earnings call.