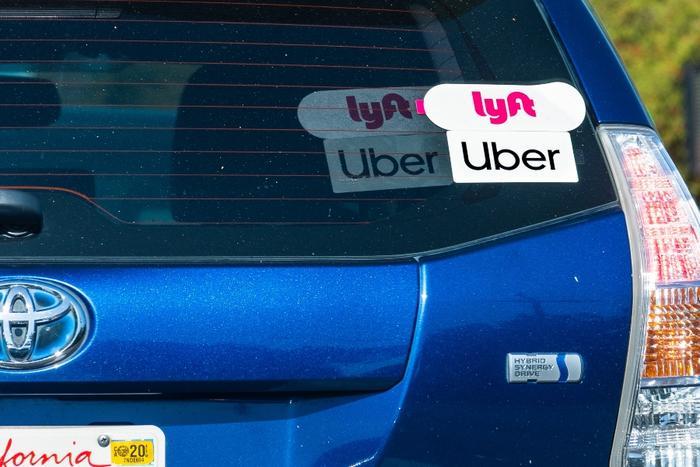 Uber and Lyft fares rose sharply during the COVID-19 pandemic. They're still high, with riders paying more for trips than before March 2020.
That's because ridesharing companies adjust their fares based on supply and demand. When there are more drivers than riders, fares go down. But since the pandemic shut down the economy, there has been a big drop in people driving for either Uber or Lyft.
Both ridesharing companies expected drivers to return in droves when elevated unemployment benefits ran out, but the Wall Street Journal reports that the return of drivers is happening more slowly than either company expected.
A spokesman for Uber told the Journal that there were more drivers on the road than at any time during the pandemic by the end of October. The problem is that there were also more customers.
"Now there are so many people that want to go out and do things," Lyft President John Zimmer said in September in a talk on Clubhouse, noting that in many cities, there still aren't enough drivers.
Lyft still expects the balance between drivers and riders to return at some point, but the company declined to predict just when that might happen.
Hard to lure some drivers back
The Journal report suggests that the ridesharing companies may face challenges in getting drivers back behind the wheel. It cites the case of Harry Thomas, who had been driving for Uber at night for more than three years when the pandemic struck. During the lockdown, he began delivering groceries during the day and told the Journal that he prefers that routine. He's even applying for full-time jobs.
Industry analysts say driver earnings went down during the late spring and summer in states that ended enhanced unemployment benefits early compared with states that didn't. But with the current imbalance between drivers and riders, drivers have earned more since the end of the summer. That's because consumers using the services are paying more.
Genie, of Erdenheim, Pa., tells us she's paying more than expected for her Uber rides.
"I was quoted $55.23 to go to airport," Genie wrote in a ConsumerAffairs review. "The driver arrived 10 minutes early. Easy drive to airport. Charged $68.97."
While most taxi companies aren't affected by supply and demand, Lifewire recently noted that the structure of cab fares usually results in a more expensive ride to the airport than if you took Uber or Lyft.