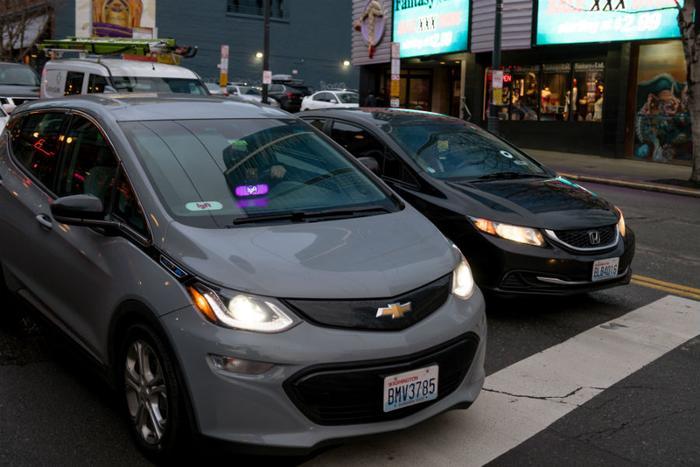 Uber and Lyft were called to testify at a congressional hearing on Wednesday, but neither ride-hailing firm elected to attend the meeting. 
Company executives were supposed to discuss safety and labor issues that are "directly and indirectly" related to Uber and Lyft. Lawmakers are currently trying to come up with rules that will impact the ride-hailing industry as a whole.
But instead of turning up for the hearing, Uber CEO Dara Khosrowshahi and Lyft CEO Logan Green suggested that the House Transportation and Infrastructure Committee "invite third party industry associations to generally talk about technology innovation in transportation," according to Representative Peter DeFazio. 
'Unacceptable'
DeFazio, a Democrat, called the executives' decision not to appear at the meeting "unacceptable." 
"Their failure to appear at this hearing is a telling sign that they would rather suffer a public lashing than answer questions on the record about their operations," DeFazio said.
Wednesday's hearing, entitled "Examining the Future of Transportation Network Companies: Challenges and Opportunities," was called to gather input from company officials on a "wide range" of issues related to the industry, from safety to driver wages.
"Perhaps they don't want to talk about what their model is doing to drive down wages and turn our transportation workforce from a skilled, trained pool of workers earning living wages to another casualty of the gig economy," DeFazio said.
In letters sent to Uber and Lyft, representatives said that the committee is now considering making policy decisions without their input. 
"Uber and Lyft have missed an important opportunity for them, but that will not stop this committee or this subcommittee from doing its duty," said Rep. Eleanor Holmes Norton (D-D.C.).