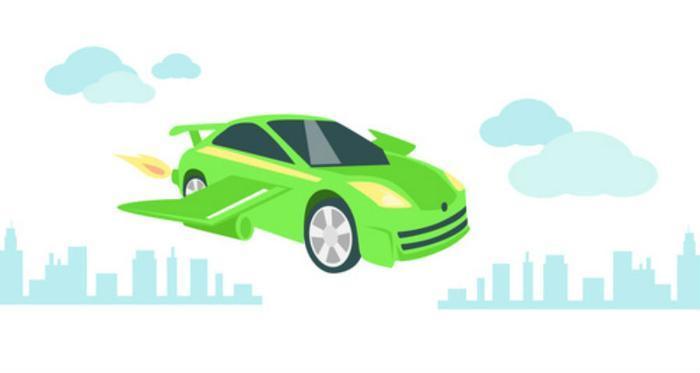 Three years ago, the people attending the annual Consumer Electronics Show (CES) were wowed by the introduction of working prototypes of flying cars.
At this year's CES, Hyundai and Uber announced a partnership to use flying cars to launch an aerial ride-share network. The concept is aimed at speeding mobility through congested urban areas.
How soon that might happen, however, is anyone's guess since there are a number of technical and regulatory hurdles that must be met.
Uber has been working on this for some time. In 2018, it held a summit with aerospace companies to go over some potential designs. In the end, the rideshare giant decided to partner with an automotive company.
Open design process
The air vehicle concept is the product of Uber's open design process, which allows any company to adopt the specs to produce air taxi models and engineering technologies. Hyundai is tapped to be the first to partner with Uber in the venture.
Uber will provide airspace support services that include a way for passengers to get from the air to their final destination using ground transportation. One challenge is developing an infrastructure for take-off and landing for the new aerial vehicles, and the first phase of the project will address that.
"Our vision of Urban Air Mobility will transform the concept of urban transportation," said Jaiwon Shin, executive vice president and head of Hyundai's Urban Air Mobility (UAM) Division. "We expect UAM to vitalize urban communities and provide more quality time to people." 
Global scale
The service will operate under a relatively new division called Uber Elevate. Eric Allison, head of Uber Elevate, said the company chose to partner with Hyundai first because of its ability to build passenger cars on a global scale.
"We believe Hyundai has the potential to build Uber Air vehicles at rates unseen in the current aerospace industry, producing high quality, reliable aircraft at high volumes to drive down passenger costs per trip," Allison said. "Combining Hyundai's manufacturing muscle with Uber's technology platform represents a giant leap forward for launching a vibrant air taxi network in the coming years." 
Allison said Uber believes the first flying taxis can be in the air by 2023 due to the company's previous work on the concept. Officials at Hyundai are more cautious in their predictions, suggesting it might be 2028 before the joint venture can take off.
The prototype for the first air taxi -- or PAV (Personal Air Vehicle) -- is the S-A1. It's an electric vehicle with overhead propellers that is optimized for vertical take-off and landing.