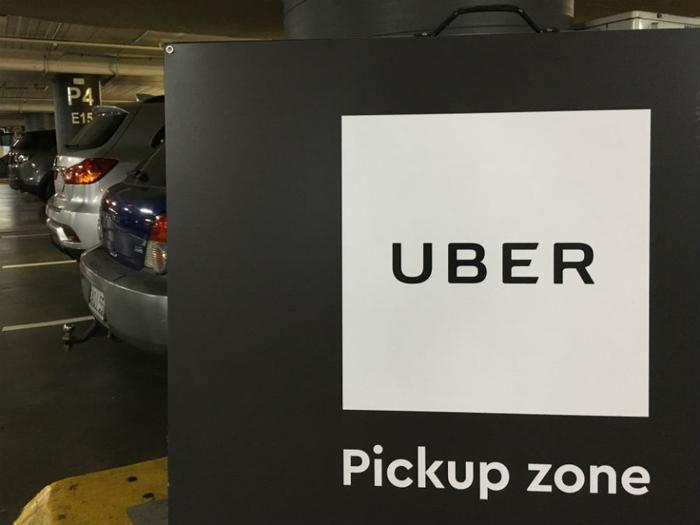 Uber drivers could soon be placing ad displays on top of their vehicles to earn extra cash while shuttling around passengers. 
According to an Adweek report, the rideshare company signed a deal with ad-tech company Adomni that would place the displays on one thousand vehicles in three U.S. cities by April 1. Drivers in Atlanta, Dallas, and Phoenix will be eligible to participate in the pilot program and will be compensated if they choose to display the commercial advertisements.
"After exploring this idea for over a year now, we realized that the timing is perfect to launch this new ad network and we couldn't ask for a better partner than adomni. Their expertise with mobile vehicle digital out-of-home networks and programmatic ad sales is compelling," said Brett Baker, the leader of Uber's new business unit Uber OOH.
Uber says it plans to pay participating drivers $300 to install the vehicle ad displays on their vehicles, and it will shell out an extra $100 per week to those who drive more than 20 hours with the display on. After April 1, drivers will be paid solely on how many hours they drive.
New features
The digital ad displays aren't the only new features that Uber is introducing. Earlier this month, the company rolled out a new app feature that lets riders report safety issues in real-time while on their Uber trip. 
The rollout followed a company safety report that detailed nearly 6,000 sexual assault cases that took place between drivers and riders between 2017 and 2018. 
"By creating an additional reporting channel, we aim to encourage people to share feedback when it's convenient for them, which helps us better pinpoint issues and guide our work on helping to develop safety solutions," Uber stated.