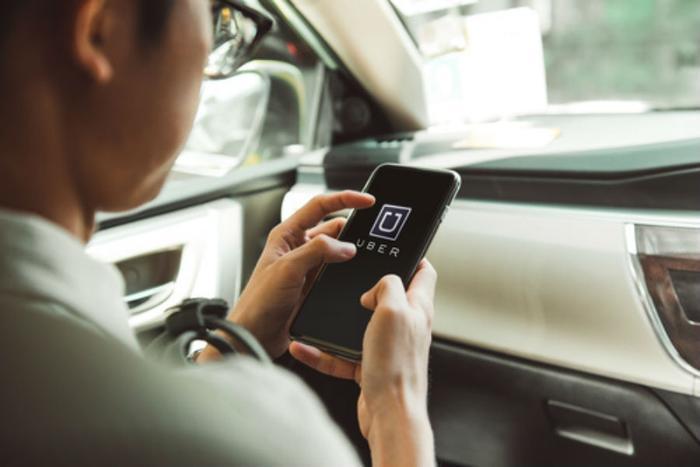 Uber drivers in New York City can look forward to an unexpected payday from the ride-sharing company after being shortchanged on fares for the last two-and-a-half years. The Wall Street Journal reports that Uber admitted to mistakenly underpaying drivers in the city after incorrectly calculating commissions.
In its nationwide driver agreement, Uber says that it takes 25% of drivers' fares after any state taxes and fees are deducted. However, the company recently discovered that it was taking out commissions in New York City before deductions, resulting in less take-home pay for drivers. Officials said that Uber will be refunding all deprived funds plus interest.
"We made a mistake and we are committed to making it right by paying every driver every penny they are owed, plus interest, as quickly as possible," said Rachel Holt, regional general manager of Uber in the U.S. and Canada. "We are working hard to regain driver trust, and that means being transparent, sticking to our word, and making the Uber experience better from end to end."
$900 average refund
Uber's calculation error results from not deducting New York's sales tax and the local injury-compensation fund fee. So, assuming an estimated fare of $18, Uber took out $4.50 from each commission when it should have only been taking out $3.99 after deductions. That amounts to a 51-cent difference in driver take-home pay.
While the difference may not seem like too much on a per-fare basis, those numbers can really compound over time. Experts say that the average refund per driver should come out to around $900, a figure that will cost Uber close to $45 million based on a 50,000 driver estimate from the Independent Drivers Guild.
Uber said that drivers will be eligible for a refund regardless of whether they are currently active, as long as they have completed a trip since signing the 2014 agreement.
Troubled times
The discovery that it has been underpaying its drivers is the latest in a long line of problems that Uber has faced in recent months. Earlier this year, Uber refunded millions of dollars to drivers in Philadelphia after similarly finding that it had overcharged them on fares.
The company also recently settled a $20 million lawsuit with the FTC over exaggerating its earnings claims to new drivers, and current investigations are ongoing into charges of workplace sexual harassment, the use of software to hide illegal operations in certain cities, and whether the company stole trade secrets from Google in connection to self-driving car software.
On top of all that, Uber drivers have become vocal about what they call "a lack of communication" between themselves and the company, a problem that may only result in more problems and lawsuits in the future.