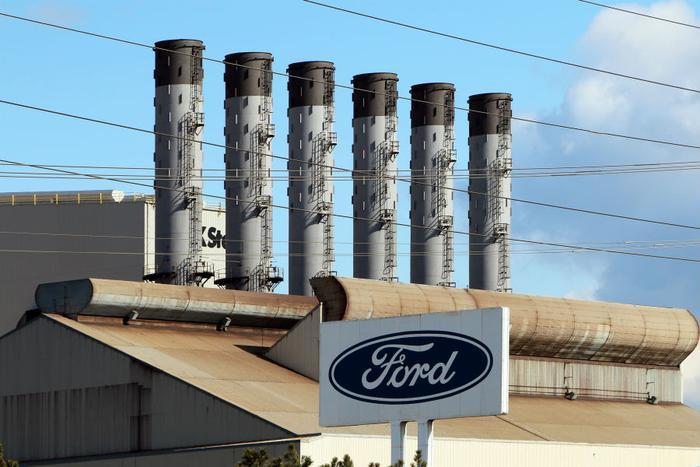 On the heels of a separate agreement with General Motors (GM), the United Auto Workers (UAW) union has settled on a tentative four-year labor deal with Ford, CNBC reports.
The proposed deal must still be approved by local union leaders and members, but it includes $6 billion in new investments from Ford and the creation or retention of 8,500 jobs. Neither Ford or UAW disclosed additional details of the contract.  
"These were long and hard hours, but I feel confident they were able to secure a contract that protects our member's future," UAW President Gary Jones said in a release announcing the deal.
Similarities to GM deal
The deal is "expected to share many of the same terms as the union's recent contract with General Motors," CNBC noted. 
That deal, which ended a strike that idled vehicle production for nearly six weeks, includes a mix of wage increases and one-time bonuses, as well as a shorter path for temporary employees to achieve permanent positions. UAW said it planned to use the GM deal as a template for negotiations with Ford and Fiat Chrysler. 
"Our negotiating team worked diligently during the General Motors strike to maintain productive negotiations with Ford," said Rory Gamble, vice president of the UAW Ford Department. "The pattern bargaining strategy has been a very effective approach for UAW and its members to secure economic gains around salary, benefits and secured over $6 billion in major product investments in American facilities, creating and retaining over 8,500 jobs for our communities."
Discussions between Ford and UAW progressed relatively quickly, and the contract on the table is roughly a week or two from being approved or rejected by rank-and-file union members. 
Local UAW leaders and Ford's UAW members must also vote to approve the deal before it can go into effect. Once an acceptable contract is approved, UAW will begin discussions with Fiat Chrysler. 
The union's discussions with Fiat Chrysler are "expected to be more contentious than those with Ford amid a federal probe into union corruption that started with the Italian-American automaker," CNBC said. "There's also uncertainty about the company's future amid a potential merger deal confirmed this week with French automaker PSA Group."