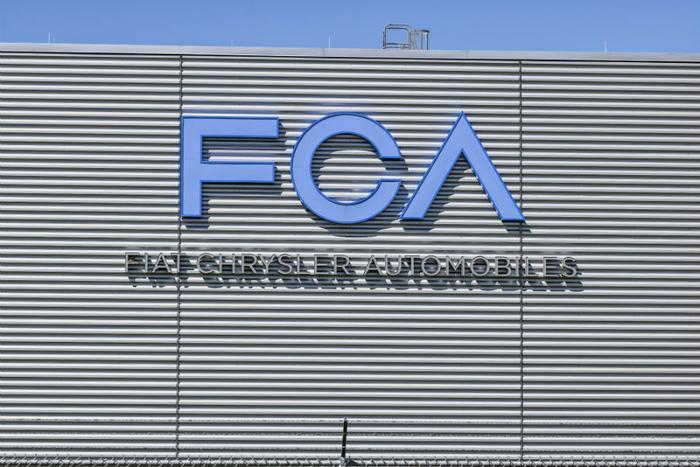 United Auto Workers union members at Fiat Chrysler (FCA) have voted to accept a proposed contract with the company, concluding union negotiations with the "big three" U.S. automakers."
FCA was the last to come to terms with the union in negotiations that were about as smooth as Ford experienced and a lot smoother than the negotiations with General Motors, which resulted in a 40-day strike.
"Every full-time production employee currently at FCA will be at top rate by the end of this four-year agreement," said Cindy Estrada, UAW vice president and director of the UAW FCA Department. "All temporary workers now have a defined pathway to full time and top pay as well."
The new contract, similar to those signed with Ford and GM, provides a pathway for temporary and full-time workers to higher salaries. The union says it also creates parity on full-time worker health care; adds coverage for prescription drug costs for temporary workers; includes a signing bonus, and adds $4.5 billion in new investment in production facilities.
The ratified contract also includes an economic package of a $9,000 per full-time member signing bonus, performance bonuses, two 3 percent annual raises and two 4 percent lump-sum payments.
Contentious start
The process of negotiating new contracts with the three major automakers started on a contentious note. In mid-September, union employees at GM walked out when contract talks reached an impasse. It was the first walkout against GM in more than a decade.
The strike idled about 46,000 workers at more than 50 GM facilities in the U.S. The union said its members voted to walk out after it became apparent that the two sides were not getting anywhere. The union said at the time it was trying to make up some of the ground it lost when it made concessions to all the automakers in the wake of the financial crisis.
The walkout also came as GM was trying to trim expenses by closing some of its U.S. facilities. Previously, GM announced it was phasing out some of its sedans and transitioning to the automotive future, where consumers are purchasing fewer cars and being more discerning about the vehicles they buy.
Less drama
Negotiations with Ford involved a lot less drama. The union members at Ford ratified a proposed contract with more than 56 percent of its members voting to approve the new four-year work agreement.
In one rather bizarre footnote to this year's contract negotiations, GM sued FCA last month, claiming its rival corrupted GM's contract negotiations with the union. 
In an extraordinary move, GM filed the issue under federal racketeering laws, alleging FCA paid millions of dollars in bribes "to obtain benefits, concessions, and advantages in the negotiation, implementation, and administration of labor agreements over time." 
FCA said it was "astonished" by the charge and accused GM of trying to disrupt its talks with the UAW, which were going on at the time. The company said it would "vigorously" defend against the report in court.