---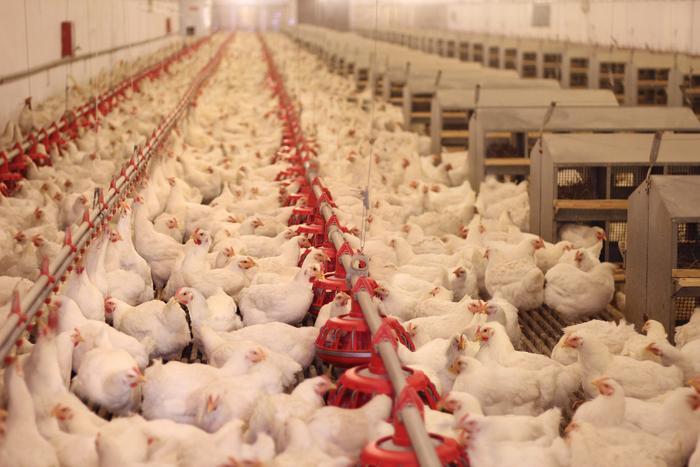 Tyson Foods is the latest to say it will phase out the use of human antibiotics. The company says its U.S. broiler chicken flocks will be free of antibiotics by the end of September 2017.
Tyson says it has already stopped using all antibiotics in its 35 broiler hatcheries, requires a veterinary prescription for antibiotics used on broiler farms and has reduced human antibiotics used to treat broiler chickens by more than 80 percent since 2011.

"Antibiotic-resistant infections are a global health concern," said Donnie Smith, president and CEO of Tyson Foods. "We're confident our meat and poultry products are safe, but want to do our part to responsibly reduce human antibiotics on the farm so these medicines can continue working when they're needed to treat illness."
Tyson said it is also forming working groups with independent farmers and others in the company's beef, pork and turkey supply chains to discuss ways to reduce the use of human antibiotics on cattle, hog and turkey farms.
FDA plan
In December 2013, the Food and Drug Adminitration (FDA) formulated a plan under which food manufacturers are being asked to voluntarily withdraw the routine use of human antibiotics in animals raised as food.
"We need to be selective about the drugs we use in animals and when we use them," said William Flynn, DVM, MS, deputy director for science policy at FDA's Center for Veterinary Medicine (CVM). "Antimicrobial resistance may not be completely preventable, but we need to do what we can to slow it down."
Tyson said it will work with food industry, government, veterinary, public health and academic communities, and provide funding, to accelerate research into disease prevention and antibiotic alternatives on the farm. 
"One of our core values is to serve as responsible stewards of animals – we will not let sick animals suffer," Smith said.  "We believe it's our responsibility to help drive action towards sustainable solutions to this challenge by working with our chicken, turkey, beef and pork supply chains."  
---