---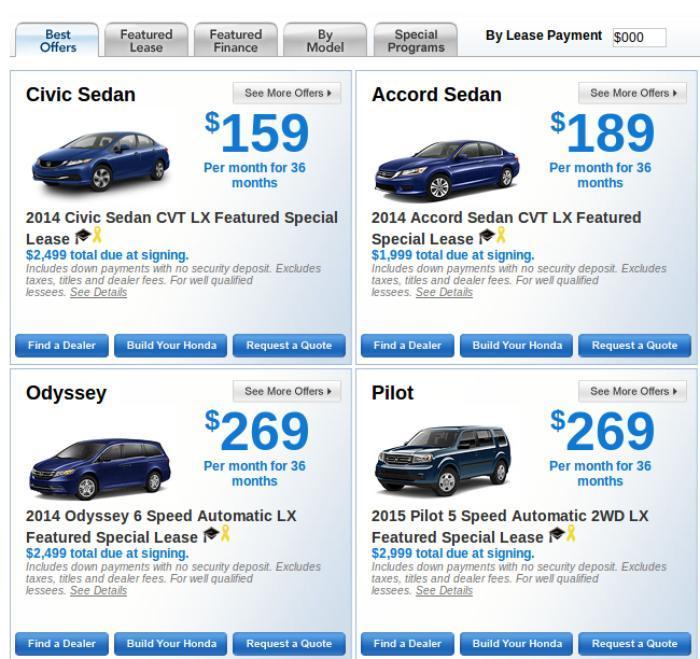 Your car has lasted for years but, with potential repair bills looming, you've decided you have to make a change. But do you trade one clunker for another?
Purchasing a new car may be out of the question. The average price on a current model car is more than $32,000. You're looking at a big down payment and a monthly payment the size of a small mortgage.
Even when money is tight there are a couple of ways to upgrade your wheels without breaking the bank. Which way works best for you -- or if either does -- will depend on your circumstances.
Cheap lease
The first option is finding a cheap lease, preferably one that doesn't require you to put any money down. This option works best if you don't have money for a down payment but you can carve out a couple hundred dollars in your monthly budget for a payment.
A cheap lease does not necessarily mean a cheap car. The way a lease works, you pay the difference between the new car price and the value of the vehicle at the end of the 3-year lease period.
That's why it's important to negotiate a competitive price for the car and what the dealer says it will be worth at the end of the lease. A car that tends to hold its value well will often produce a cheap lease.
For example, through November 3 you can lease a 2014 Honda Civic for $230 a month with no money down. Pay $2,499 up front and the monthly payment drops to $159.
Over the 36 months you'll pay the same either way -- it just depends on whether you want to pay as you go or pay upfront. The advantage is you get to drive a new car, with up-to-date technology and safety features, without the new car price.
The downside is you have to give it back in 3 years, and pay for any extra miles you put on it.
Quality used car
If leasing isn't for you, how about purchasing a late model used car? A 3-year old model is often a very good value. The initial depreciation has been paid by someone else but there's still a lot of life left in the vehicle.
But buying a late model used car will likely mean a hefty down payment and sizable monthly payment, just not as large as for a new car. So if you buy a used car, you need to make sure it will last many years before it has to be replaced.
The automotive website iSeeCars.com has done a study of models between 2 and 6 years old. To make the list, the models had to routinely give their owners more than 200,000 miles.
Durable cars selling at a discount
They also had to be a bargain. To make the list they had to be selling for at least 5% below market value.
The company found that 15-20% of all the cars making its top 10 list are priced at least 9% below market value.
"These substantial discounts are yet another indicator that, while our economy is recovering, sellers recognize that the best way to sell more cars is to offer them at a discount," said Phong Ly, iSeeCars.com CEO.
What makes a car sell below its market value? Frankly, it's because it's not as trendy or popular as its competitors. Cars that go unloved by consumers tend to be underpriced, Ly says.
You pay for popularity
The range in the percentage of discounted cars seems to directly correlate with popularity. The vehicles on this list that are top sellers in their segment have a smaller percentage of deals, while those that are less popular with buyers have a larger percentage of discounted cars available.
Making the list of the longest-lasting vehicles are the Ford Explorer, Acura TL, Ford Taurus, Nissan Maxima, Toyota Camry, Honda Accord, Chevrolet Silverado 1500, Ford F-150, Honda Civic and Honda Oddyssey.
iSeeCars.com says you'll find more good deals on a used Taurus or Maxima than you will an Acura or Honda.
50,000 miles is average
Most of the cars making the list are being sold with around 50,000 miles, but one car with exceptionally low mileage is the Toyota Camry, averaging just 39,648 miles on those cars priced at least 5% below market value.
It's also one of the most affordable cars on the list, averaging $16,303, at a savings of about 9.5% below market value.
"And with 17% of all Toyota Camry cars available for sale being priced at least 5% below market value, it should be relatively easy for consumers to find a good deal on a specific model that suits their tastes," said Ly.
---