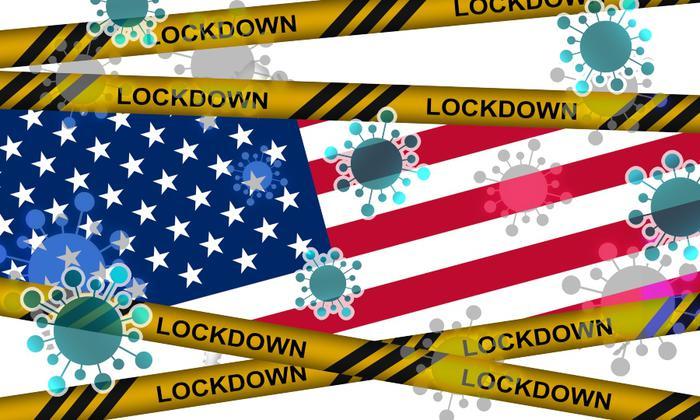 Would you favor your state instituting a one-month COVID-19 lockdown? If you're like most Americans, you would, according to a new  study by YouGov. 
YouGov polled nearly 13,000 U.S. American adults and found that the majority of them -- 64 percent -- were in favor of their state instituting a one-month lockdown in order to limit the spread of the coronavirus. Twenty-nine percent are against it and seven percent are undecided.
What can the U.S. learn from Europe?
Several European countries recently instituted temporary national lockdowns to prevent a rise in COVID-19 cases -- and it seems to be working. France, Belgium, Czech Republic, and Wales all reported declines in the number of new coronavirus cases. 
While Europe's plan seems to be working its magic, the United States is experiencing record numbers of coronavirus cases. 
Partisan splits
Do Europe's signs of progress beg the question if the U.S. states should reconsider more lockdowns here as well? That depends on who you ask. The tug of war between conservatives and liberals didn't end at the ballot box on Election Day, and it certainly is in full force on the lockdown question.
An overwhelming majority -- 87 percent -- of Democrats say they're in favor of a one-month statewide lockdown, as do 58 percent of Independents. On the flip side, only 30 percent of Republicans would favor a lockdown versus 64 percent who would oppose such an initiative. 
Other interesting breakouts from the study include:
Women are more likely than men to say they would support a temporary lockdown -- 67 percent vs. 59 percent, respectively. 

Most Americans polled -- 60 percent -- think the government has the right to impose a lockdown, but 27 percent consider a one-month state lockdown as a violation of constitutional rights. The sub-metric to this is also political, with Democrats giving a thumbs-up to a lockdown and Republicans giving a thumbs-down.