---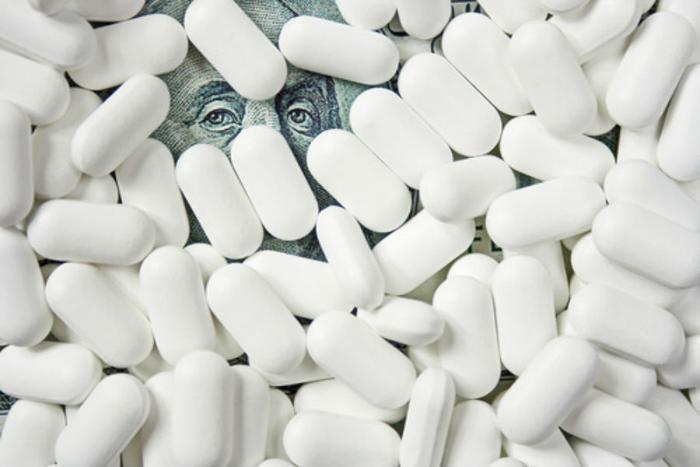 President Obama has nominated Dr. Robert Califf to be the next Food and Drug Administration (FDA) Commissioner, but two senators in the President's own party are teaming up to block the appointment.
Sen. Bernie Sanders (D-VT), who also happens to be running for President, and Sen. Edward Markey (D-MA) have said they are placing a hold on Califf's nomination, but for different reasons.
Sanders doesn't want Califf to take the helm at FDA, citing what he sees as close ties to the pharmaceutical industry and a lack of enthusiasm for lowering drug prices.
"At a time when millions of Americans cannot afford to purchase the prescription drugs they require, we need a leader at the FDA who is prepared to stand up to the drug companies," Sanders said in a statement. "We need someone who will work to substantially lower drug prices, implement rules to safely import brand-name drugs from Canada and hold companies accountable who defraud our government."
Costs up 1000%
Sanders said about 35 million Americans could not afford to fill their prescriptions because of rising costs. He said prices for some prescription drugs are up 1,000% or more in recent years. Since 2002, total spending on medicine in the United States went up by more than 90%.
"Dr. Califf's extensive ties to the pharmaceutical industry give me no reason to believe that he would make the FDA work for ordinary Americans, rather than just the CEOs of pharmaceutical companies," Sanders said.
Markey, meanwhile, appear to have less of an issue with the nominee and more of an issue with the FDA in general. The Massachusetts lawmaker said he'll place a hold on the nomination for Commissioner until the agency reforms its process for approving opiod painkillers.
Fueling drug abuse
It is these drugs, says Markey, that are fueling a prescription drug and heroin overdose crisis that caused 27,000 deaths, including more than 1,300 in Massachusetts, in 2014. Markey wants the FDA to commit to call advisory committees for any future opioid-approval questions.
"While people in every community across the country are dying every day from opioid overdoses, the FDA continues to operate as if safety just means the right dose, when it should include all the dangers of these painkillers,"Markey said in a release.
Markey said as a first step, the FDA should rescind approval of OnyContin for children. The senator said the U.S. currently consumes 80% of the world's supply of Oxycodone, the active incredient in the painkiller.
States weigh in
On that point, Markey has plenty of support from state officials around the country. Earlier this month, Maine Attorney General Janet Mills urged the Centers for Disease Control and Prevention (CDC) to adopt guidelines for physicians who prescribe opioid painkillers.
Mills says many primary care and family doctors lack clear and practical guidance in deciding when and how to prescribe opioids. She sayd Maine experienced a record 208 deaths caused by drug overdose in 2014.
---