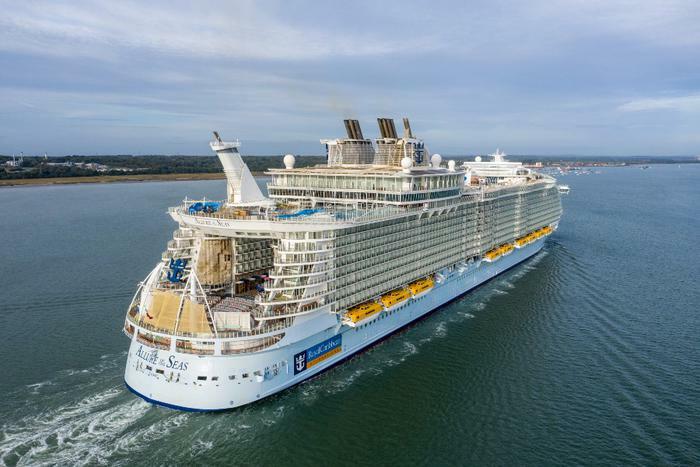 Two passengers on a 7-day Royal Caribbean cruise from St. Maarten tested positive for COVID-19, officials said Thursday. The cruise was the first to sail out of North America since the pandemic began in 2020. 
In a news release, Celebrity Cruises (which is owned by Royal Caribbean) said the individuals who tested positive were sharing a room and haven't exhibited any symptoms. The passenger's COVID-19 test results came back positive during the end-of-cruise round of testing, which was done three days before the ship's scheduled return to the U.S. 
"Today two guests sharing a stateroom onboard Celebrity Millennium tested positive for Covid-19 while conducting the required end of cruise testing," the company said. "The individuals are asymptomatic and currently in isolation and being monitored by our medical team."
Cruise lines taking precautions
The CDC recently cleared Royal Caribbean to begin test voyages with volunteer passengers in June. The positive cases were reported on Celebrity Cruises' Celebrity Millennium ship. Under the CDC's Framework for Conditional Sailing Order, all guests were required to show proof of vaccination and a negative COVID-19 test 72 hours before the ship's departure. 
"Celebrity Millennium is sailing with fully vaccinated crew and guests and following comprehensive protocols that align with our destination partners and exceed CDC guidelines to protect the health and safety of our guests," Celebrity Cruises said. 
The company said it's testing all close contacts of the individuals who tested positive for the virus. The individuals are in isolation and being monitored by medical professionals. The ship has two doctors and 11 nurses on board, as well as dedicated isolation cabins. It was at 30% capacity to allow for social distancing. 
"This situation demonstrates that our rigorous health and safety protocols work to protect our crew, guests and the communities we visit," the cruise company said.