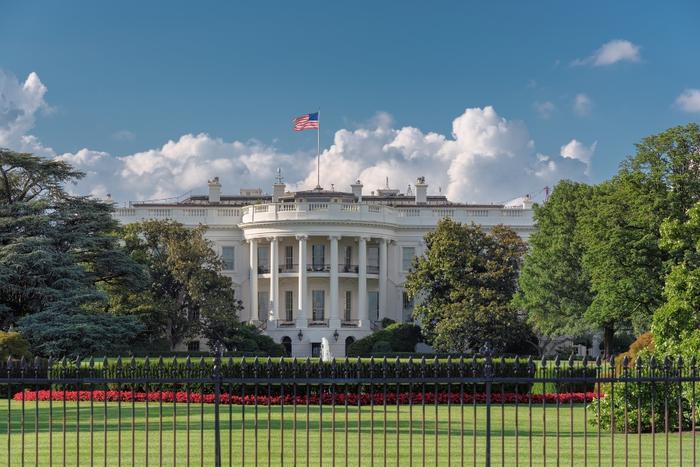 A pair of Democratic lawmakers have asked the White House to produce documents or communications related to President Trump's involvement in the Justice Department's antitrust investigation into four automakers, Reuters reports. 
The documents were requested by Jerrold Nadler, chairman of the House of Representatives Judiciary Committee, and Representative David Cicilline, head of the antitrust subcommittee. The pair says the documents should contain information on whether Trump interfered with the probe into Ford, Honda, BMW, and Volkswagen. 
In their letter, the lawmakers noted that "actual interference would of course constitute a serious abuse of power." 
In July, the four automakers voluntarily agreed to follow California's stricter emissions standards instead of those outlined by the Trump administration. Company officials said the pact would "provide our companies much-needed regulatory certainty by allowing us to meet both federal and state requirements with a single national fleet, avoiding a patchwork of regulations while continuing to ensure meaningful greenhouse gas emissions reductions."
President Trump, who was reportedly "enraged" by the deal, then called other automakers (General Motors, Fiat Chrysler, and Toyota) to the White House to discuss getting on board with the administration's policy. 
Concerns of interference 
In a statement earlier this week, Senator Amy Klobuchar of Minnesota, the top Democrat on the Senate's antitrust subcommittee, said the probe launched by the DOJ into the four automakers who agreed to meet California's standards "appears to have less to do with protecting competition than with intimidating parties that don't fall into line with the Trump administration's plan to relax emissions standards." 
Nadler and Cicilline said the investigation appears to be "another example of the administration's weaponization of the antitrust laws to target perceived political adversaries of the president."
White House officials have until October 2 to turn over any documents or communications related to the probe. 
The request for documents comes the same week the EPA announced that it would be revoking California's waiver to set its own emissions standards under the Clean Air Act. California officials have promised to challenge Trump's effort to introduce a "new and uniform standard" in the U.S.