---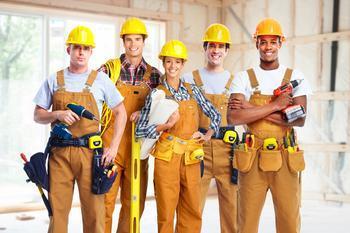 Builder confidence in the market for newly built, single-family homes was higher in September for a second consecutive month.
The National Association of Home Builders (NAHB)/Wells Fargo Housing Market Index (HMI) posted a reading of 65 -- a jump of six points from August and the highest level since last October.
"With the inventory of new and existing homes remaining tight, builders are confident that if they can build more homes they can sell them," said NAHB Chief Economist Robert Dietz. "Though solid job creation and low interest rates are also fueling demand, builders continue to be hampered by supply-side constraints that include shortages of labor and lots."
Taking the pulse
The NAHB/Wells Fargo HMI, derived from a monthly survey that's been conducted for 30 years, gauges builder perceptions of current single-family home sales and sales expectations for the next six months as "good," "fair," or "poor."
The survey also asks builders to rate traffic of prospective buyers as "high to very high," "average," or "low to very low." Scores for each component are then used to calculate a seasonally adjusted index where any number over 50 indicates that more builders view conditions as good than poor.
All three components moved higher in September. Sales expectations rose six points to 71, sales expectations in the next six months increased five points to 71, and the measure of traffic of prospective buyers posted a four-point gain to 48.
The three-month moving averages for HMI scores posted gains in three out of the four regions. The Northeast and South each registered a one-point gain to 42 and 64, respectively, while the West rose four points to 73. The Midwest was unchanged at 55.
"As household incomes rise, builders in many markets across the nation are reporting they are seeing more serious buyers, a positive sign that the housing market continues to move forward," said NAHB Chairman Ed Brady. "The single-family market continues to make gradual gains and we expect this upward momentum will build throughout the remainder of the year and into 2017."
---