---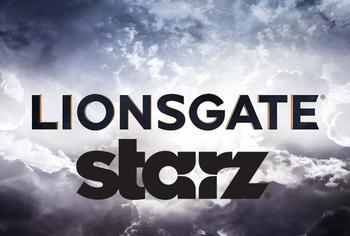 Lionsgate and Starz, who together are responsible for much of the video entertainment you watch on cable and internet, are joining forces.
Lionsgate has announced a deal to purchase Starz for $4.4 billion and creating what the companies call a "global content powerhouse" with unlimited growth opportunities.
According to Lionsgate, the combination will greatly increase the combined enterprise's ability to create and distribute movies and TV programs across all consumer platforms – movie theaters, cable and satellite TV providers, mobile and broadband. It means it could make deals with content providers as well as grow the two companies' own over-the-top (OTT) distribution services.
It also demonstrates some new thinking in the executive suite, since Starz famously refused to renew its contract with Netflix in early 2012 over concern Netflix posed a threat to its bigger, and more lucrative cable clients. For its part, Netflix adapted by streaming more TV series and producing original content – two moves that have greatly influenced the evolution of digital entertainment.
800-pound gorilla
Now, the combined Lionsgate-Starz will be the 800-pound gorilla in the room, in a stronger position if and when it wants to cut deals with Netflix and other platforms. Lionsgate points out the combined assets of the two companies include a 16,000-title film and television program library, along with an independent television business that has 87 original series on 42 U.S. networks. The feature film business has generated over $7 billion in global box office in the last four years.
"The combination of Lionsgate and Starz brings significant scale to our portfolio of content and distribution assets and will enable us to compete successfully in today's rapidly evolving global entertainment marketplace," said Dr. Mark H. Rachesky, Lionsgate's chairman.
The industry trade Deadline Hollywood reports Liberty Media's John Malone, Starz's controlling stockholder, was the driving force behind the deal. He reportedly felt the need to get bigger in order to stay competitive with the likes of Netflix and HBO.
The deal is expected to close by the end of the year.
---