---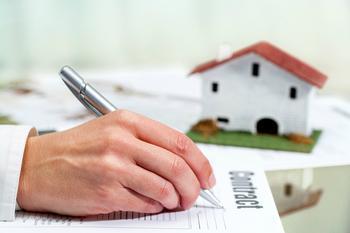 Pending home sales maintained their upward momentum in March, posting their second consecutive monthly advance.
The National Association of Realtors (NRA) reports its Pending Home Sales Index (PHSI), which is based on contract signings, climbed 1.4% to 110.5 -- its highest level in almost a year and 1.4% above its March 2015 level. The PHSI has now increased year-over-year for 19 straight months and is at its highest reading since May 2015.
"Despite supply deficiencies in plenty of areas, contract activity was fairly strong in a majority of markets in March," said NAR Chief Economist Lawrence Yun. "This spring's surprisingly low mortgage rates are easing some of the affordability pressures potential buyers are experiencing and are taking away some of the sting from home prices that are still rising too fast and above wage growth."
Regional performance
In the Northeast the PHSI rose 3.2% in March to 97.0 and is now 18.4% above a year ago.
In the Midwest the index inched 0.2% higher to 112.8 in March and is 4.0% above March 2015.
Pending home sales in the South rose 3.0% for an index reading of 125.4. However, it remains 0.6% lower than last March.
The index in the West dipped 1.8% in March to 95.3, and is now 7.9% lower than a year ago.
---