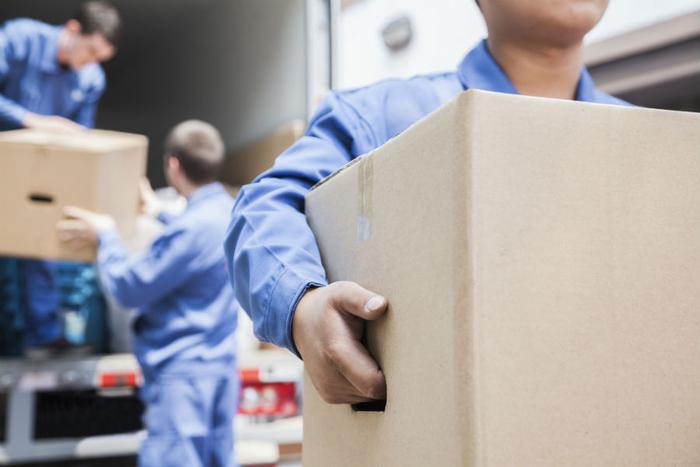 Every day, baby boomers across America begin the process of downsizing, moving from a large home where they raised a family into smaller quarters that require less maintenance. Along the way, they discard lots of household items they accumulated over the years.
The William C. Huff Companies, which operates moving and storage firms, is partnering with Renovation Angel to help boomers downsize while keeping millions of unwanted household items out of landfills.
The two companies collaborated on the approach. Renovation Angel distributes unwanted household items to people who need and want them. William C. Huff Companies moves or stores the rest.
Their solution, called Downsizing Help, assists couples when they downsize and helps families liquidate an estate when a parent or family member dies. The companies say there are three goals -- to make the process easy, reduce the waste that ends up in landfills, and secure tax breaks for people who are downsizing.
Tax breaks
The companies say that the responsible recycling of unwanted household items can benefit community organizations while producing a tax saving of $3700 per $10,000 of donated items per family. The value of the donated items can be deducted from federal income tax returns
"As large estates are bought, many new homeowners choose to discard everything in the home and renovate the home to meet new styles and designs, often sending 'like new' cabinets and appliances to landfills," said Jim Henderson, owner of William C. Huff Companies. 
"Also, when homeowners downsize they often need to rid themselves of the contents of the entire home which are no longer needed or wanted because they are moving into retirement communities where their new homes come fully furnished," Henderson said.  
Henderson says the donated items now end up in thrift stores instead of landfills and find a ready market. Consumers can purchase those unwanted items for a fraction of their value. And the emphasis on the environment doesn't stop there.
Emphasis on the environment
"Providing logistics with low emission vehicles and storing items to be repurposed in a sustainable, solar-powered warehouse, hundreds of thousands of pounds of CO2 are cut from our environmental footprint each year," Henderson said. "It's a win for everyone!"
The two companies say the market for this service is potentially huge. The National Association of Realtors recently reported that an estimated 12 percent of people between the ages of 45 and 64 who purchased homes in 2017 were downsizing.
The companies say that works out to about 80 million households, with the potential to redistribute over $20 trillion in household items over the next 20 years.