---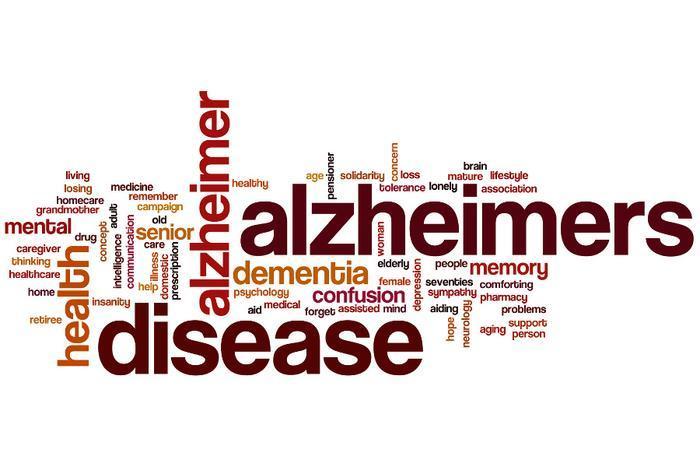 A clinical trial is underway to determine whether a new drug that attacks beta amyloid in the brain could delay the onset of Alzheimer's disease.
If it can, scientists say it would be a breakthrough in the treatment of this disease that robs victims of their memory and ultimately causes death.
Beta amyloid is a protein that can form in the brain and previous research has suggested that when it builds up it plays a major role in the development of Alzheimer's.
The drug is a mono-clonal antibody called solanezumab, which targets excess amyloid in the brain. It is being given to subjects ages 65 to 85 who are deemed at risk for Alzheimer's disease-related memory loss but who have not yet shown signs of the disease.
Treatment before symptoms appear
If successful, doctors might eventually use positron emission tomography (PET scans) to locate beta amyloid as it begins to form plaques in the brains of people with Alzheimer's disease 10 to 20 years before they show any symptoms of the disease.
The idea is to remove that harmful protein from the brain before it can begin to build up. Researchers think it could delay memory loss by at least 10 years.
The trial is being carried out at the Nantz National Alzheimer Center at Houston Methodist Hospital.
The center was established with major financial support from NBC sportscaster Jim Nance and his wife Courtney, who have campaigned to increase funding for research and generate awareness of dementia and Alzheimer's disease, as well as the possible effects that concussions and traumatic brain injuries have on these diseases.
"It is encouraging to be able to detect excess beta amyloid with PET technology in people predisposed to Alzheimer's and then try to lower the amyloid levels with solanezumab," said Dr. Joseph Masdeu, principal investigator of the study.
However, Masdeu says there appears to be a point in the development of Alzheimer's where removing beta amyloid does not reverse or stop the disease progression because too much damage has been done. That's why it is crucial to identify patients early, before they begin to display symptoms.
Approximately 1,000 adults are expected to participate in more than 60 sites, besides the Nance Center, across the United States, Canada, and Australia.
IVIG shows promise
Meanwhile, in another trial, the blood product intravenous immunoglobulin, or IVIG, was found to reduce brain atrophy and cognitive decline in patients in the early, pre-dementia phase of Alzheimer's disease.
IVIG is extracted from the plasma of more than 1,000 blood donors and contains antibodies to amyloid. Researchers at the Sutter Institute of Medical Research designed the study to see if a course of IVIG could be a practical way to reduce the effects of Alzheimer's when administered before a patient develops dementia.
Researchers say the study showed promising results during the first year after treatment in the form of reduced brain atrophy as well as reduced development of dementia.
"This research shows some evidence that IVIG could prevent brain atrophy and delay the onset of Alzheimer's disease in patients who are in the beginning stages," said Shawn Kile, M.D., Sutter Neuroscience Institute neurologist and principal investigator of the IVIG study. "My hope is that our study will lead to additional investigations of this treatment strategy so we can eventually conquer this devastating disease."
---