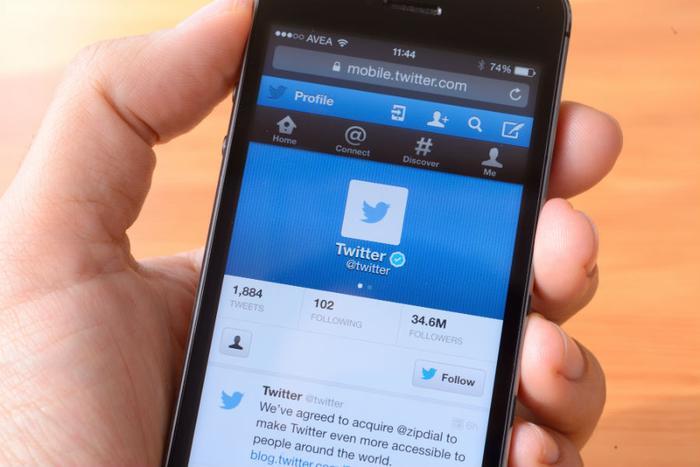 Going forward, tweets from government officials, political leaders, and world leaders that violate Twitter's rules will come with a disclaimer. 
In a blog post published Thursday, Twitter said it's introducing a new rule intended to make sure the public stays informed about important topics while receiving "additional clarity" when a particular tweet violates the site's community standards.
"In the past, we've allowed certain Tweets that violated our rules to remain on Twitter because they were in the public's interest, but it wasn't clear when and how we made those determinations," Twitter said. "To fix that, we're introducing a new notice that will provide additional clarity in these situations, and sharing more on when and why we'll use it."
The new policy applies to verified accounts with more than 100,000 followers that represent a government official, are being run by a government official, or represent or are run by someone who is being considered for a government position. 
Applies to President Trump
While Twitter didn't specifically mention President Trump in its post, the president does appear to be subject to the new policy based on the criteria. 
In the past, Twitter officials have faced criticism for deciding not to take down tweets from President Trump that appear to violate its policies. Regarding its new rule, Twitter maintains that its goal is to keep the public informed while avoiding political bias. 
"This is not about perceived bias but about providing more clarity if our rules have been broken," a spokesperson for Twitter told CNN Business.
Under the new policy, Twitter will flag tweets from government officials that violate its rules but will not remove them if they are determined to be matters of public interest. 
On "rare occasions," Twitter says users may have to click or tap through the disclaimer in order to view the problematic tweet. Tweets that aren't deemed to be in the public interest and violate Twitter's rules must be taken down by the account owner, the policy states. 
Additionally, Twitter says it will prevent tweets from government officials that have received the disclaimer from becoming "algorithmically elevated" in users' timelines in order to "strike the right balance between enabling free expression, fostering accountability, and reducing the potential harm caused by these Tweets."