---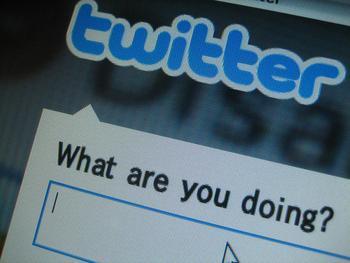 The hardships seem to keep mounting for Twitter. Due to stagnant user growth and a compendium of other factors, the company recently began looking to sell itself off. In the last few weeks, there seemed to be a good number of buyers lining up for a shot to snap up the social media platform – including Google and Disney.
A deal has yet to pan out, though, and many companies have walked away from the negotiating table. That may very well have contributed to an announcement today that the company would be cutting 9% of its workforce, mostly in sales and marketing, and shutting down its Vine mobile app, according to the Los Angeles Times.
Company struggles
While Twitter started off very well, recent times have not been kind to the company. It has produced nine straight quarters of slowing revenue growth and the number of monthly active users began stalling as early as last year; the well-known social media platform boasts 700 million accounts, but only 317 million are active each month, and an even lower number are active on a daily basis.
Shareholder expectations have also gradually lowered for Twitter, as share prices have declined by 50% since the summer of 2015. Altogether, the company lags far behind its competitor Facebook, which has done very well during the same period and attracted more advertisers.
"Twitter monetizes its user base at about half the rate of Facebook, and we are not sure it can close the gap entirely," said Mark Mahaney of RBC Capital Markets.
Despite the hardships, the company has said it is committed to finding a sustainable path forward. Chief Executive Jack Dorsey has stated that adjusting the user interface will be a key element of the company's future strategy.
"We will make tweeting easier and more meaningful by providing more context and letting people not only broadcast to the world but also have deeper, open conversations about the topics they care about. . . We're focused on building the largest, most comprehensive news network on the planet," he said in a statement.
Shutting down Vine
In a separate announcement today, Twitter said that it will be shutting down its Vine mobile app in the coming months. Twitter bought Vine before it had even launched in January, 2013, and for a while it did pretty well. The app uses a six-second format that has been great for capturing sports highlights, singing exhibitions, or comedically timed moments.
However, Vine never seemed to live up to Twitter's performance standards. The founders of the app gradually left, and the launch of other services like video on Instagram stunted its potential. Over half of the top 9,725 accounts on the app had been deleted or had stopped posting by July, with content creators leaving for greener pastures on sites like Facebook, Instagram, or YouTube.
Although Twitter hasn't given a precise date for when the app will be shut down, it has guaranteed users that they will be able to download their videos before the plug is pulled.
"We value you, your Vines, and are going to do this the right way. You'll be able to access and download your Vines. We'll be keeping the website online because we think it's important to still be able to watch all the incredible Vines that have been made. You will be notified before we make any changes to the app or website," the company said in a statement.
"To all the creators out there – thank you for taking a chance on this app back in the day. To the many team members over the years who made this what it was – thank you for your contributions. And of course, thank you to all of those who came to watch and laugh every day."
---