---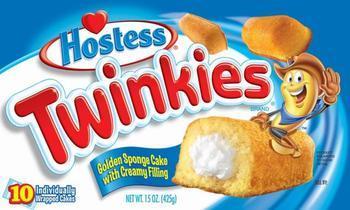 It's turning into quite the week for sugar lovers. First Judge Tingling dumps Mayor Bloomberg's Big Gulp ban, now Hostess Brands picks a new owner for its Twinkies and other snackies brands.
Bankrupt Hostess Brands Inc. says it will seek bankruptcy court approval to sell the snack cake brands to Apollo Global Management, which had offered $410 million.
It's not as though the line stretched around the block. There weren't any other offers, although several prospective buyers had expressed interest but swallowed hard at the $410 million figure.
The offer will be presented at a court hearing March 19.
It's not just Twinkies, et. al., whose fate hangs in the balance. Other Hostess brands like Wonder Bread, Nature's Own and Beefsteak, a rye-bread brand, are also up for grabs.
Hostess shut off the ovens and threw in the towel back in November, when it announced it was closing its 36 plants and 30 or so brands. It blamed the bakers' union for making its cakes fall, at a cost of 18,000 jobs.
---