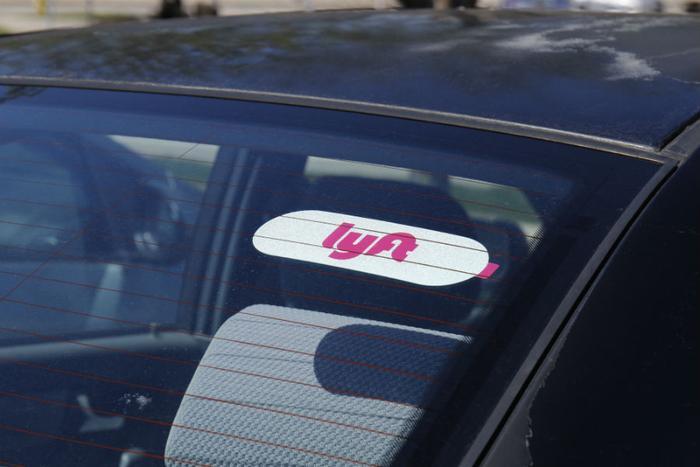 A group of twenty women have filed a lawsuit accusing Lyft of not doing enough to protect them against sexual assault or rape. The women claim Lyft allowed "known sexual predators" to work as drivers.  
At a press conference on Wednesday, the lawyer handling the case -- Attorney Mike Bomberger of Estey & Bomberger -- accused the ride-hailing firm of failing to enact policies and procedures designed to protect passengers.
"Lyft has allowed drivers that have sexually assaulted and raped their customers and their passengers to continue driving under their app and platform," Bomberger said. "This lack of zero-tolerance policy encourages sexual predators to join the Lyft platform."
The suit contends that the company's response to sexual assaults over the past four years has been "appallingly inadequate." 
Concealing the scope 
In addition to accusing the company of doing a poor job protecting passengers, the complaint accuses Lyft of concealing the scope of sexual assault issues. Bomberger said thousands of people have had similar experiences in Lyft vehicles.
"The numbers are in the thousands," he said in an interview with The Mercury News in San Jose. "This isn't a hundred, this is several thousand women we believe have been assaulted."
Lyft's lack of transparency regarding the extent of the problem hampers police efforts to investigate cases and silences victims, according to the suit. The women also take issue with Lyft's recent switch to a standardized response to misconduct claims. 
"Lyft's newly announced standardized protocol for determining whether to ban drivers from the platform may pose a continued threat to passengers," the suit claims. "This new standardized protocol for dealing with complaints of sexual assault could, and likely will result in dangerous sexual predators remaining on Lyft's platform until a more serious incident, like a rape occurs."
Lyft responds 
Lyft issued a statement in response to the claims presented in the suit in which it highlighted its efforts to improve the passenger safety over the years. 
"What these women describe is something no one should ever have to endure," a Lyft spokesman said. "Everyone deserves the ability to move about the world safely, yet women still face disproportionate risks. We recognize these risks, which is why we are relentless in our work to build safety into every aspect of our work."
The company noted that it screens drivers for offenses on a continuous basis and provides emergency tools for passengers, such as rapid access to 911. 
Bomberger called the features and policies rolled out by Lyft "gimmicks" which haven't done enough to address the issue. He said eight of the women involved in the suit "had their incidents occur after these features were in play." 
He said Lyft should, at a minimum, consider adding an audio recording device to all of its drivers' cars to prevent unwanted behaviors and incidents. The women the suit was filed on behalf of are seeking unspecified damages for medical care, lost earnings, and pain and suffering.