---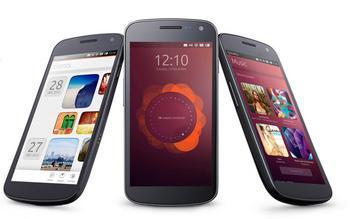 The annual Consumer Electronics Show (CES) kicks off January 8 in Las Vegas with manufacturers offering the first glimpses of their coolest new gadgets.
Since this is a fairly competitive area, most are willing to provide a sneak peek at their offerings to help create a pre-show buzz. From the looks of it, we can expect some eye-popping additions to the consumer technology universe.
For starters, this should be a big year for TVs. They've already come a long way from the square box that once delivered three channels of programming to most households.
Getting connected
Look for a lot of new offerings that provide Internet connectivity, making it easier to seamlessly watch Web content as well as cable and over-the-air programming. Some high-priced flat-screens already have that capability -- so-called smart TVs. It looks like more manufacturers are going to be offering connectivity of their smaller, lower-priced units as well.
If Apple plans to introduce a long-rumored Apple TV set at CES, it's still a closely guarded secret. Forbes suggests 2013 is the year when Apple finally transforms its TV product from a hobby to a serious business line. The late Steve Jobs was known to be working on such a set at the time of his death.
Touch monitors
Samsung has already lifted the lid on a new line of touch screen monitors it plans to have on display at CES. According to the company, the new Series 7 SC770 Touch Monitor comes optimized for Windows 8, while the Series 7 SC750 features a slim, ergonomic design and premium picture quality.
"We are committed to serving an expanding market of aspiring young professionals with the professional-grade monitors that match their needs," said Jung-Hwan Kim, Senior vice president of the Visual Display Business at Samsung Electronics.
Samsung says the Series 7 SC770 is its first multi-touch display optimized for Windows 8. Supporting up to 10 points of simultaneous multi-touch, users can drag, rotate or select objects on the monitor using their fingers.

It says the Series 7 SC750 monitor sports a slim, ergonomic design that is capable of a 90-degree pivot for enhanced convenience to users. It is optimized for surfing the Web and viewing documents in both landscape and portrait modes.
Automotive technology
Not all the new gadgets will be in your office or living room. Some will be in your car. Hyundai will be showing off a new Google Maps application that will be integrated into the carmaker's Blue Link telematics platform. It's designed to help drivers more easily find their destination.
"Google is a leader and innovator in search, content and technology, offering incredible tools," said Barry Ratzlaff , director of Customer Connect at Hyundai Motor America. "Blue Link makes it easy for our owners to find and navigate to their destinations. The integration of Google Maps APIs makes Blue Link even more effective. We look forward to continuing work with Google to bring innovative solutions to Hyundai owners."
Ubuntu smartphones
Smartphones will also likely make news at the 2013 CES. Ubuntu, the open-source Linux software developer, plans to introduce a line of Ubuntu smartphones during the show. The company says users can flow from app to app with ease and the phone becomes a full PC when docked.
"With all-native core apps and no Java overhead, Ubuntu runs well on entry-level smartphones -- yet it uses the same drivers as Android. So now it's easy to bring a better experience to customers all over the world," the company said in a statement.
Of course, it's possible that a new product that is currently on no one's radar will steal the spotlight at the 2013 CES. More than 100 new products were introduced at last year's show. This year, more than 1,200 companies will be represented at the "Super Bowl" of electronics trade shows that runs five days in Las Vegas.
---