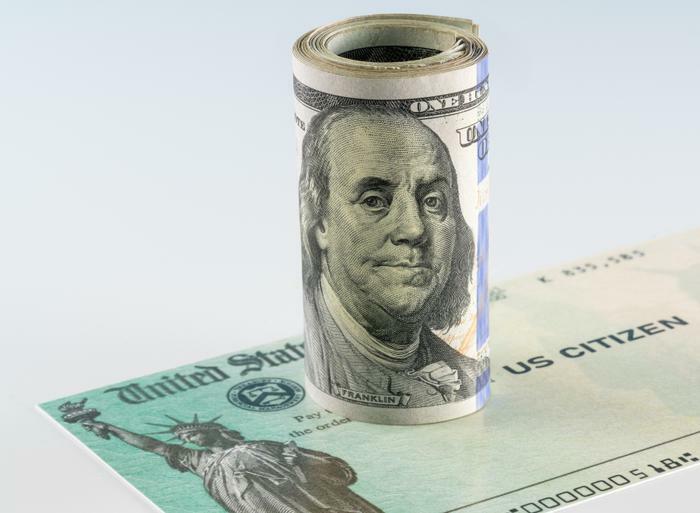 TurboTax says consumers aren't likely to encounter the same frustrating delay in seeing their stimulus payment appear in their bank accounts as they may have during the last round of payments. 
The company confirmed that it's been working with the Internal Revenue Service (IRS) to ensure that the third economic impact payments don't get held up this time, as they did for millions in January. 
Earlier this year, TurboTax apologized for an error that caused a delay in payment distribution for many of its customers. Some Americans even had their stimulus payments deposited into the wrong bank accounts by the IRS. TurboTax and the IRS eventually corrected the issue -- and on Monday, the tax preparation company said it has worked with the agency to prevent the same glitch from happening again. 
"The IRS has begun processing stimulus checks. We are working closely with the IRS, and we've confirmed that the IRS has accurate bank account information for all TurboTax customers," TurboTax tweeted.
Payments going out
IRS officials also said they have a new system that enables the agency to quickly correct customer account information errors when they occur. TurboTax added that consumers can find up-to-date information regarding their $1,400 stimulus payment on its website. 
While some consumers have already received their third deposits, others will have to wait until later this week. The IRS said it will continue sending the payments out over the next few weeks. 
Over the weekend, some customers of Wells Fargo and JPMorgan Chase complained that the banks have been slow to post payments to accounts. Wells Fargo has assured customers that it's not holding the funds.
"We know the importance of the stimulus funds to our customers, and we are providing the payments to our customers as soon as possible on the date the funds are available, based on IRS direction," Jim Seitz, a spokeswoman for Wells Fargo, told Bloomberg News. "Wells Fargo is not holding the funds."