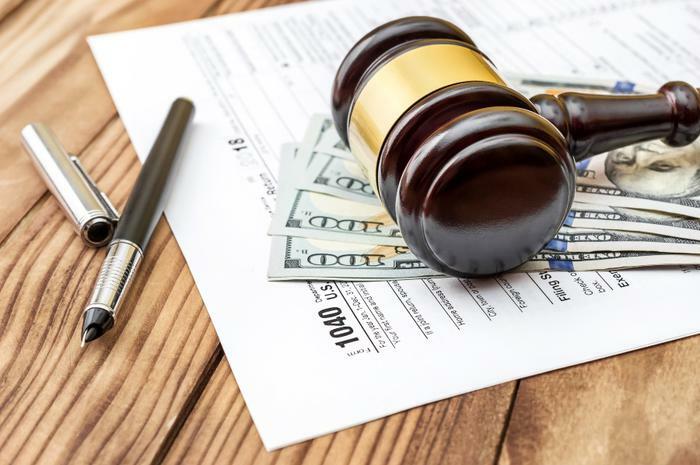 TurboTax's parent company Intuit has ended its effort to fight all 50 U.S. states over supposedly steering low-income Americans away from free tax-filing services and towards its retail tax filing services.
In announcing the settlement, New York Attorney General Letitia James said the company will pay $141 million in restitution to 4.4 million consumers across the country who were unfairly charged. 
And that's just half of Intuit's concession. The company has also agreed to end TurboTax's "free, free, free" ad campaign, which critics say led consumers to pay for services that they thought were free.
"Intuit cheated millions of low-income Americans out of free tax filing services they were entitled to," said Attorney General James. "For years, Intuit misled the most vulnerable among us to make a profit. Today, every state in the nation is holding Intuit accountable for scamming millions of taxpayers, and we're putting millions of dollars back into the pockets of impacted Americans. This agreement should serve as a reminder to companies large and small that engaging in these deceptive marketing ploys is illegal."
Intuit has lots to do
All 50 states and the District of Columbia may have signed onto the agreement, but Intuit's courtroom appearances aren't over yet. Just a month ago, the Federal Trade Commission (FTC) also sued the company for falsely claiming TurboTax was free. 
Intuit claimed it "admitted no wrongdoing" as part of its agreement with the individual states, and it expects "minimal impact to its business" from the changes demanded in the future. Nonetheless, Intuit agreed to reform its business practices by following these provisions:
Refraining from making misrepresentations in connection with promoting or offering any online tax preparation products;

Enhancing disclosures in its advertising and marketing of free products;

Designing its products to better inform users whether they will be eligible to file their taxes for free; and

Refraining from requiring consumers to start their tax filing over if they exit one of Intuit's paid products to use a free product instead.
Tax filers who feel they were duped by Intuit's advertising and used TurboTax's Free Edition for tax years 2016 through 2018 are supposed to receive a direct payment of approximately $30 for each year that they were deceived into paying for filing services, James' office stated. Impacted consumers will automatically receive notices and a check by mail.