---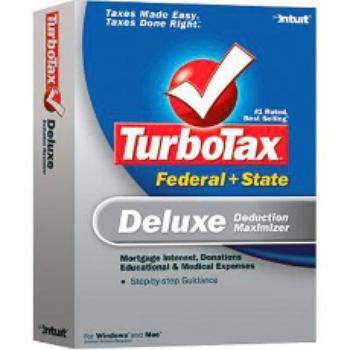 It's been a turbulent weekend for TurboTax — and for state-level taxpayers in general. As of press time, residents of all 50 states are once again allowed to use TurboTax to file their state tax returns, but who knows? That could change as suddenly as this whole mess began.
It all started last Thursday night, when the Minnesota Department of Revenue announced that it would stop accepting returns filed with TurboTax, since scammers using TurboTax had filed fraudulent returns in the name of actual Minnesota taxpayers.
Intuit, which produces TurboTax, initially responded to Minnesota's announcement by establishing a toll-free number affected taxpayers could call. That hotline opened for business at 8 a.m. Central time, Friday morning. Less than an hour later, Intuit announced that it was temporarily suspending e-filing via TurboTax in all 50 states.
However, Intuit's self-imposed nationwide ban lasted less than a day; by Friday evening, Intuit had resumed processing tax returns, presumably with stronger anti-fraud measures in place.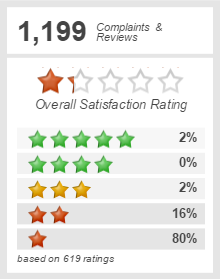 No way to know
But how many fraudulent returns went through before Intuit strenghtened its security? There's no way of knowing. Massachusetts responded to the news by temporarily halting tax refunds out of fear that some of those refund requests might be fraudulent. Revenue commissioner Amy Pitter said that the state currently had about 160,000 tax refunds in the pipeline, and needed to make sure those refund requests were all legitimate.
Massachusetts isn't the only state to delay refunds so it can look for fraudulent returns. On Friday, revenue commissioners from multiple states including Pennsylvania, Georgia, Kentucky, Connecticut, Vermont, Utah and North Dakota all said they would delay state tax refunds in order to look for fraud.
Although tax refunds are being delayed, all states are accepting tax returns via TurboTax. Even Minnesota's Department of Revenue ended its brief ban on Saturday at 3 p.m. Central time.
Janelle Tummel, a spokesperson for Minnesota's DoR, said that "We took this step after Intuit implemented new 'targeted security measures.' We will continue reviewing returns and will remain in contact with the company." Tummel also said that Minnesota residents who already filed their state taxes through TurboTax need not do anything; the state will contact you if anyone discovers a problem with your return, but otherwise your tax return will go through as it normally would.
---