---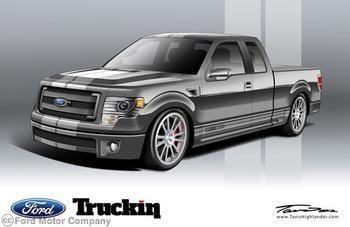 For all the talk about hybrids, electric and diesel cars, most of the real progress in fuel economy in the last few years has come from a technology that was once reserved for high-end sports and racing models -- turbocharging.
Turbochargers blow compressed air into engine cylinders, producing more power than similar traditionally-aspirated engines. Volkswagen, Ford and BMW, among others, have relied heavily on turbocharging and consumers are often willing to pay a bit more for a car that has a smaller turbocharged engine, trusting that they'll get better performance.
But Consumer Reports says it just isn't so.
"While these engines may look better on paper with impressive EPA numbers, in reality they are often slower and less fuel efficient than larger four and six-cylinder engines," said Jake Fisher, director of automotive testing for Consumer Reports.
Many turbocharged cars tested by CR have slower acceleration and no better fuel economy than the models with bigger conventional engines, Fisher said.
Some were OK
On the other hand, some turbo-powered cars did quite well.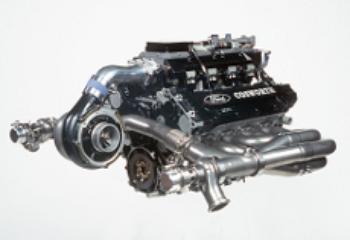 BMW's new 2.0-liter turbocharged four gets 28 mpg in the new 328i Sedan and delivered improved mileage in the 2012 X3 SUV by one mpg, with essentially identical power and acceleration.
Volkswagens using that company's 2.0-liter turbo also return impressive mileage, though CR hasn't tested any model variations with other engines that are directly comparable.
The magazine's report cited the collection of 2013 Ford Fusions with EcoBoost engines – small, turbocharged four-cylinders with direct injection – as illustrating how turbos can fail to deliver.
The smaller engine – a 1.6-liter producing 173 hp – is a $795 option over the basic conventional 2.5-liter Four on Fusion SE models. But that car's 0-60 mph acceleration time trails competitive family sedans, and it delivers just 25 mpg, placing it among the worst of the crop of recently-redesigned family sedans.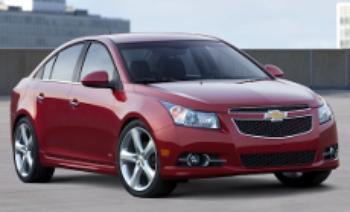 The most direct comparison among the vehicles Consumer Reports tested was the Chevrolet Cruze. CR tested both a Cruze with the base 1.8-liter conventional four-cylinder, and one with the smaller 1.4-liter turbocharged Four. While the 1.4-liter feels marginally more powerful in daily driving, it was barely faster to 60 mph, and got the same fuel economy as the larger engine, the magazine said.
Dissenting views
Not everyone agrees with CR's discouraging assessment.
"We're going 100% into turbo technology," Rainer Michel, vice president of product strategy for Volkswagen of America, was quoted as telling the Los Angeles Times. "From a physics standpoint, nobody will get around it."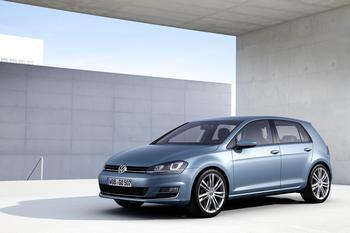 European manufacturers tend to be more bullish on the technology, as more than half of all cars in Europe -- where gas prices can be three times higher than in the U.S. -- are turbocharged.
Turbocharging an engine is cheaper and simpler than the expensive and complex task of building a gas-and-electric hybrid and sales of turo models have left hybrids sitting back at the stop light.
Even turbo-powered pick-up trucks are selling well. Ford a few years ago offered a six-cylinder turbocharged engine in its F-150, the nation's best-selling vehicle. It now accounts for 42% of all F-150 sales, the Times noted.
Not surprisingly, Detroit executives took issue with CR's analysis.
"The [Chevrolet] Cruze turbocharged engine provides a much broader torque curve than a non-turbocharged engine, and that means better acceleration across the rpm range, making for a more fun-to-drive car," GM spokesman Tom Read told the Detroit News. "However, if you have a heavy foot on a turbocharged engine, you're not necessarily going to see a lot of fuel economy benefits."
The biggest holdouts among automakers are Toyota and Honda, who say their traditionally-aspirated engines are as fuel-efficient as the turbocharged engines in comparable competitors' models.
The full CR report can be found online at ConsumerReports.org.
---