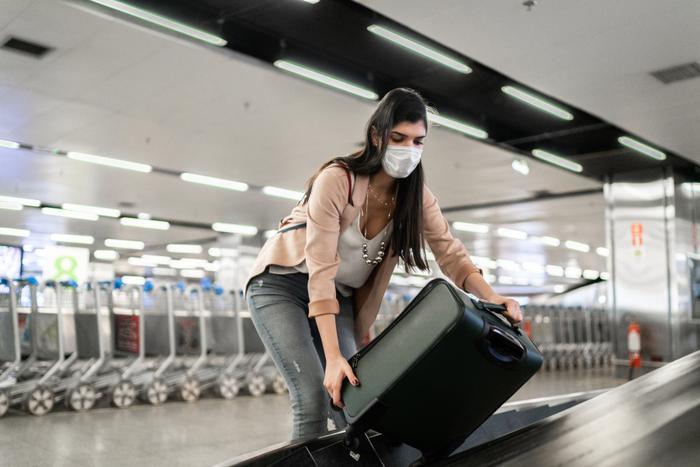 The Centers for Disease Control and Prevention (CDC) has basically been begging consumers to stay home for the holidays to prevent a huge spike in new COVID-19 cases. However, those pleas seem to be falling on many deaf ears. 
Over the weekend, the Transportation Security Administration (TSA) recorded the highest number of travelers going through airport checkpoints since March, when the pandemic began in earnest.
On Sunday, the agency estimates that total traveler throughput was just under 1.3 million, slightly higher than Saturday's throughput of over 1.1 million. While those numbers represent just under half of the number of travelers going through security checkpoints in 2019, the relatively higher volume as it relates to 2020 could lead to another big spike in cases. 
"Travel may increase your chance of spreading and getting COVID-19. CDC continues to recommend postponing travel and staying home, as this is the best way to protect yourself and others this year," the CDC said in an advisory just before Christmas.
As of Monday, the U.S. has recorded just over 19 million cases of the coronavirus and more than 333,000 deaths. Dr. Anthony Fauci, the nation's leading infectious disease expert, says that increased holiday travel may bring the U.S. to a "critical point" of the pandemic.
"I share the concern of President-elect Biden that as we get into the next few weeks, it might actually get worse," he told CNN on Sunday.