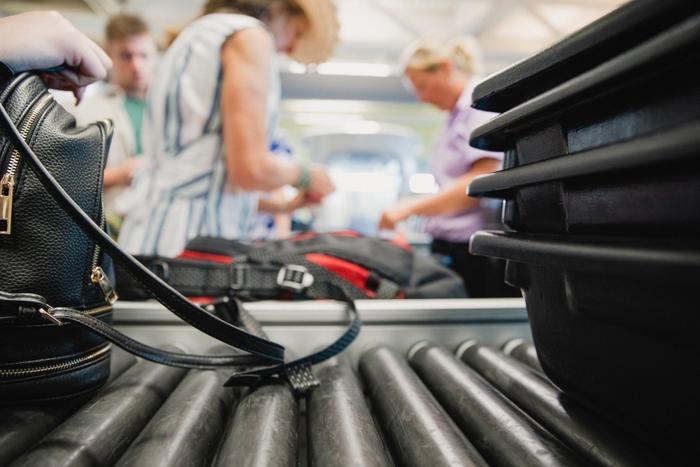 There's some hopeful news for the aviation industry in light of all the joy the pandemic has taken out of its life. Over the weekend (October 16-18), more travelers flew in the U.S. than at any other time since March 17.  
How many is more? The Transportation Security Administration (TSA) said it screened a million passengers at domestic airport checkpoints. On top of that, it also screened 6.1 million passengers at checkpoints nationwide from October 12 through October 18, which is a weekly high since mid-March.
TSA reminds fliers of new changes
To the millions of travelers who haven't boarded a plane prior to the pandemic, flying has a whole bunch of new requirements. These include "significant TSA checkpoint modifications," according to TSA spokesperson Lisa Farbstein. 
The modifications Farbstein refers to are mostly added safety measures like passengers screening their own boarding passes and a reduction in the number of security lanes. Some other things to be mindful of include:
Hand sanitizer. Until further notice, the TSA is allowing travelers to bring hand sanitizer up to 12oz in their carry-on bags. "Just remember to remove the larger container from your bag and place it in a separate bin for screening," the agency says, adding that fliers should "keep in mind that all other liquids, gels and aerosols brought to a checkpoint continue to be allowed at the limit of 3.4oz or less and carried in a single quart-sized bag."
Expired Driver's License and REAL ID extension. Because of the pandemic, some people were unable to renew their driver's license or state-issued ID if it expired on or after March 1, 2020. In those cases, the TSA will accept expired driver's licenses or state-issued ID a year after expiration. The Department of Homeland Security (DHS) has also extended the REAL ID enforcement deadline to October 1, 2021. For specific information about the REAL ID deadline, the TSA has a dedicated website for travelers to reference.
Pre-moistened sanitized wipes. Another area the TSA is showing some flexibility in is the size restrictions on pre-moistened wipes inside carry-on bags. For the moment, "large tub, small tub, or in a baggie, pre-moistened wipes are allowed in carry-on bags without any size restrictions or packing requirements," the TSA says. 
For a complete list of all changes that might affect a flight, check-in, security, or carry-on items, the TSA keeps an updated list that covers everything any flier needs to know. It's available here.